The Substance Abuse andMental Health Services Administration (SAMHSA), Center for Mental HealthServices (CMHS), is accepting applications for fiscal year (FY) 2019 HealthyTransitions:
Improving Life Trajectories for Youth and Young Adults With Serious Mental Disorders Program grants(Short Title:
Healthy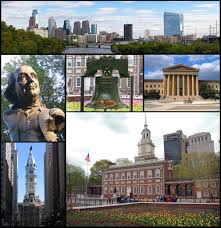 credit: Wikipedia
Transitions).
Thepurpose of this programis toimprove access to treatment and support services for youth and young adults,ages 16-25, who have a serious emotional disturbance (SED) or a serious mentalillness (SMI), hereafter referred to as serious mental disorders.
It is expected that this program will improveemotional and behavioral health functioning so that this population of youthand young adults can maximize their potential to assume adult roles andresponsibilities and lead full and productive lives.
Youthand young adults with SMI or SED between the ages of 16-25, including thosewith intellectual developmental disabilities, may not be working, in school, orin vocational and higher education programs.
Some face the additional challenge of experiencing homelessness, orbeing in contact with the juvenile or criminal justice system, therebyincreasing the likelihood of admissions to hospitals, mental health, and/orcorrectional facilities.
Unfortunately,these same youth are among the least likely to seek help and may "fall throughthe cracks" and not receive the services and supports they need to becomeproductive and healthy adults.
It isimperative that appropriate outreach and engagement processes are developed andimplemented to create access to effective behavioral health interventions andsupports.
Theoverall goal of Healthy Transitions will be to provide developmentallyappropriate, culturally and linguistically competent services and supports toaddress serious mental disorders among youth 16 – 25years of age.
This will be accomplishedby increasing awareness, screening and detection, outreach and engagement,referrals to treatment, coordination of care, and evidence-informed treatment .
---
---
---
---
Obtain Full Opportunity Text:
Federal Register
Additional Information of Eligibility:
• The state/tribal/territorial agency that oversees delivery of mental health services to youth and young adults, ages 16-25, with serious mental disorders.
Territories include: Guam, the Commonwealth of Puerto Rico, the Northern Mariana Islands, the Virgin Islands, American Samoa, the Federated States of Micronesia, the Republic of the Marshall Islands, and the Republic of Palau.
• Federally recognized (as defined in Section 4[b] and Section 4[c] of the Indian Self-Determination Act) American Indian/Alaska Native (AI/AN) tribes, tribal organizations and consortia of tribes or tribal organizations.Tribal organization means the recognized body of any AI/AN tribe; any legally established organization of AI/ANs which is controlled, sanctioned, or chartered by such governing body, or which is democratically elected by the adult members of the Indian community to be served by such organization and which includes the maximum participation of AI/ANs in all phases of its activities.
Consortia of tribes or tribal organizations are eligible to apply, but each participating entity must indicate its approval.
A single tribe in the consortium must be the legal applicant, the recipient of the award, and the entity legally responsible for satisfying the grant requirements.Eligibility is limited because SAMHSA believes that only state/tribal/territorial agencies overseeing the delivery of mental health services to youth and young adults are in the unique position to leverage community agencies that can support the wide scale adoption of Healthy Transitions programs and services.
The state/tribal agency has the capacity, knowledge, and infrastructure to assist communities with successful implementation of effective practices and strategies at the community level while also sharing and implementing effective and successful statewide strategies.
Through the building of interconnected partnerships, Healthy Transitions can promote systems integration and strengthen the ability of states/tribes and communities to integrate prevention, intervention, and treatment services for youth and young adults with serious mental disorders.
Recipients who received funding under SM-18-010 Healthy Transitions are not eligible to apply for funding under this FOA.
Recipients who received funding under SM-14-017 Now is the Time: Healthy Transitions are eligible to apply for funding under this FOA but must select two different communities with whom to partner with.
Full Opportunity Web Address:
http://edocket.access.gpo.gov/2009/pdf/E9-12178.pdf
Contact:
Agency Email Description:
Diane.sondheimer@samhsa.hhs.gov
Agency Email:
Date Posted:
2018-10-22
Application Due Date:
Archive Date:
2019-01-20