The Substance Abuse and Mental Health Services Administration (SAMHSA), Center for Mental Health Services (CMHS), is accepting applications for fiscal year (FY) 2020 Promoting Integration of Primary and Behavioral Health Care (Short Title:
PIPBHC) grants.
The purpose of this program is to:
(1)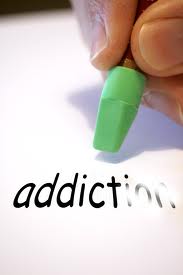 credit: Flickr photo by Alan Cleaver
promote full integration and collaboration in clinical practice between primary and behavioral healthcare; (2) support the improvement of integrated care models for primary care and behavioral health care to improve the overall wellness and physical health status of adults with a serious mental illness (SMI) or children with a serious emotional disturbance (SED); and (3) promote and offer integrated care services related to screening, diagnosis, prevention, and treatment of mental and substance use disorders, and co-occurring physical health conditions and chronic diseases.
---
---
---
---
Obtain Full Opportunity Text:
Promoting Integration of Primary and Behavioral Health Care
Additional Information of Eligibility:
Eligibility for this program is statutorily limited to a State or appropriate State agency (e.g., state mental health authority, the single state agency (SSA) for substance abuse services, the State Medicaid agency, or the state health department) in collaboration with one or more qualified community health programs, as described in section 1913(b)(1) of the PHS Act as amended; or one or more community health centers as described in section 330 of the PHS Act, as amended (e.g., community health centers, health care for the homeless, public housing health centers, and migratory and seasonal agricultural workers health centers).
The statutory authority for this program prohibits grants to for-profit agencies.
Only one application per state will be funded.
If more than one entity from a state applies, SAMHSA will only fund the highest scoring application.
PIPBHC recipients that received grant awards under SM-17-008 are not eligible to apply for this funding opportunity.
Full Opportunity Web Address:
https://www.samhsa.gov/grants/grant-announcements/sm-20-003
Contact:
Agency Email Description:
FOACMHS@samhsa.hhs.gov
Agency Email:
Date Posted:
2019-10-11
Application Due Date:
Archive Date:
2020-01-09