Program Description and Requirements:
The U. S. Embassy seeks media program proposals that promote a strong, free and independent media by achieving the following Program Objectives:
Introduce journalists to new skills and trends in reporting; Strengthen the ability of journalists to identify disinformation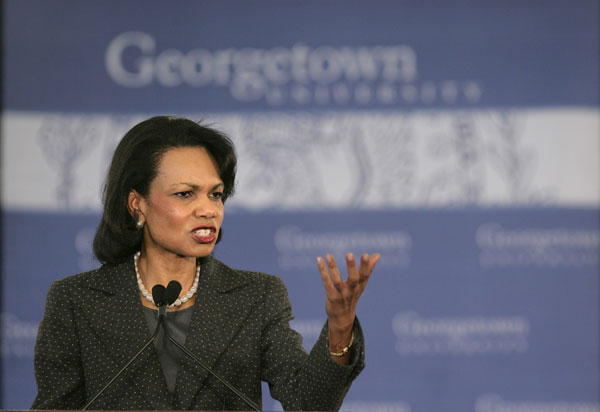 credit: From Wikimedia
tactics and build skills to expose disinformation; Expose participants to digital tools and educate them about digital security; Analyze challenges and explore opportunities created by new media; Encourage creation of original and high-quality content; and Present journalists with case studies and hands-on experiences to encourage critical analysis and train them to become fluent storytellers.
The program should include selection of a cohort of 15-25 journalists under the age of 3 5. The grantee should plan 9 to 12 workshops in North Macedonia for this cohort, with a total mentoring program period of 9-15 months.
Cost amendments or option years are subject to the availability of funding.
Workshops should be in-person, with virtual or in-person speakers from North Macedonia, the region and the United States who are experts on the given topic of the workshop.
Possible speakers include, but are not limited to, alumni of U. S. government-sponsored media programs in North Macedonia.
The grantee is expected to plan and implement a capstone event at the end of the program to reach a larger audience.
The program timeline will be developed in coordination with U. S. Embassy Skopje.
Proposals must demonstrate a commitment towards the support and inclusion of marginalized communities (including disability status, race, ethnicity, religion, sexual orientation, gender identity, whether they live in a rural or urban setting, etc.).
Proposals from U. S. institutions should identify potential local sub-grantees.
The application should:
Address how the project will contribute to the objectives listed above; Enumerate specific outputs and outcomes to be achieved by the end of the grant period; Describe American content and/or involvement in the project; Clearly specify the audiences to be reached and the geographic locations of program activities, and proposed programs in multiple locations, should explain how that will be accomplished; Explain how programs and activities will be monitored and evaluated; Describe how elements of the project will have a multiplier effect or be sustainable beyond the life of the grant; Include a traditional and/or social media plan for marketing or advertising program activities and outcomes; and Demonstrate competency to manage all financial and oversight aspects of the project, including participant costs and transparent arrangements of sub-grant relationships with partner organizations, if applicable.