U. S. Embassy South Africa Public Affairs Section, U. S. Department of State (PAS) is pleased to announce that funding is available for the following project:
The grantee will work in coordination with the Public Affairs Sections in Pretoria, Durban, Cape Town, and Johannesburg to manage the logistics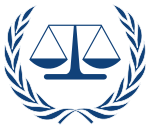 credit: From Wikipedia
for participants in the 2018 Community College Initiative (CCI) Program.
CCI provides scholarships to South African tertiary students to spend up to one academic year (August – May) at U. S. community colleges to build technical skills through professional internships, service learning, and community engagement activities.
Institutions interested in bidding on this grant are asked to submit a quote to support and manage the following:
• Travel logistics and other related expenses of approximately 21 students including domestic travel related to testing, interviews, passports, and pre-departure orientations.
• Logistics and related expenses for a three-day pre-departure orientation (PDO) in Johannesburg including venue selection and payment, and overnight accommodation and meals for participants.
• Domestic logistics and related expenses for 21 students to travel to the U. S. including travel allowance, transportation from home city to departure city, and hotel and meals in departure city if needed.
(NOTE:
U. S. cooperating agencies will arrange for participants' round-trip international air travel so no travel expenses for international flight need to be included.) The grantee will communicate with the students, make travel arrangements for domestic travel, and coordinate payment to the student for medical tests and immunizations, travel allowances and other related allowances.
The successful grantee will demonstrate an ability to effectively handle funds, coordinate logistics, and finalize payments in a timely manner.
The authorizing statute for this funding opportunity is the Fulbright-Hays Act.