The U. S. Ambassador's Special Self-Help Program assists community-based, community-run projects in the local communities of South Africa.
The goal of the Self-Help Program is to improve the basic economic and social conditions of the community or village.
This year the focus is on funding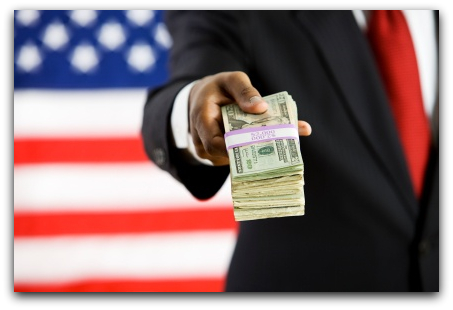 credit: KLHVAC
projects which promote economic empowerment, including income generating activities and job skills training; and youth leadership development with a particular emphasis on young women and girls (aged 15-24).
Preference will be given to organizations which have established relationships with the private sector, NGOs or government bodies and demonstrate sustainability and a clear way to scale up activities.
Proposals which complement U. S. Mission objectives of improving the quality of skills development and innovation and increasing economic integration will also receive preference.
After the US grant money is used, the project must be able to continue operating on its own or with help from the community.
In the past year, the Self-Help program awarded five grants at an average of US$14,000 with a one-year implementation period.
These grants are being used to fund activities such as veterinary technician training, youth entrepreneur workshops and computer skills training.
Organizations need to be registered non-profit organizations in operation for at least two years in order to be eligible to apply.
Applicants will be assessed on standard criteria which include, but are not limited to, feasibility of proposed project, alignment with U. S. Ambassador's areas of focus, sound financial and management controls, a level of sustainability and appropriate community and South African Government linkages.
For more information on the program and how to apply, please click on the link under Additional Information URL.