The Rural Utilities Service (RUS) is accepting applications for an additional application window for the Technical Assistance and Training Grant Program (TAT).
For FY 2018, RUS received a budget appropriation of $40 million for the TAT Program.
In response to the application filing period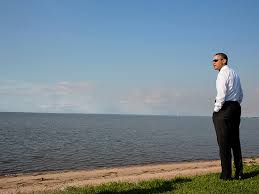 credit: White House Flickr
of October 1, 2017, to December 31, 2017, as outlined in 7 CFR 1775, Subpart B, § 177 5. 10 (a), the Agency received 28 applications that will not use up all of the appropriation.
This Notice will make available the remaining funds under the TAT Program, for either a national water and wastewater infrastructure application assistance and project development program or a national apprenticeship/workforce development program.
---
---
---
---
Obtain Full Opportunity Text:
Click here to view the Opportunity
Additional Information of Eligibility:
An organization is eligible to receive a TAT grant if it:a.
Is a private, non-profit organization that has tax-exempt status from the U. S. Internal Revenue Service (IRS);b.
Is legally established and located within one of the following:i.
A State within the United Statesii.
the District of Columbiaiii.
the Commonwealth of Puerto Ricoiv.
United States territory;c.
Has the legal capacity and authority to carry out the grant purpose and scope;d.
Has a proven record of successfully providing technical assistance and/or training to rural areas;e.
Has capitalization acceptable to the Agencyf.
Has no delinquent debt to the federal government or no outstanding judgments to repay a federal debt;g.
Demonstrates that it possesses the financial, technical, and managerial capability to comply with federal and State laws and requirements; andh.
Contracts with a nonaffiliated organization for not more than 49 percent of the grant to provide the proposed assistance.
Full Opportunity Web Address:
https://e-center.doe.gov/iips/faopor.nsf/UNID/8D73B51E2070D20F852575A10059363F?OpenDocument
Contact:
Agency Email Description:
Grant Manager
Agency Email:
Date Posted:
2018-08-09
Application Due Date:
Archive Date:
2018-10-09