Impact:
The FY19 PH/TBIRP PSAAD IIFRA is intended to support research focused on:
(1) the development or adaptation of prevention efforts to reduce the occurrence of sexual assault and/or harassment and/or (2) understanding the diagnosis, assessment, and screening of adjustment disorders as a consequence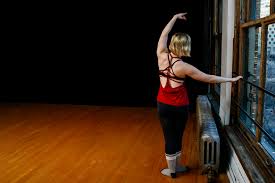 credit: Flickr Hive Mind
of sexual assault and/or stressors that precipitate adjustment disorders.
The application must clearly demonstrate the project's potential immediate and long-range outcome(s) with the potential to yield highly impactful data that are of clear scientific merit and could lead to critical discoveries and/or major advancements and not be limited to a clinical setting such as a behavioral health clinic.
The rationale for a research idea may be derived from population-based studies, a clinician's first-hand knowledge of patients, or anecdotal data.
Applications must include relevant data that support the rationale for the proposed study.
The data may be unpublished or from published literature.