TACTICAL BEHAVIORS FOR AUTONOMOUS MANEUVER COLLABORATIVE RESEARCH PROGRAM (TBAM-CRP)Future Army forces will be called upon to operate and maneuver in multi-domainoperations (MDO), against a modern and capable peer adversary.
The battlefield of the futuremay impose additional constraints on maneuver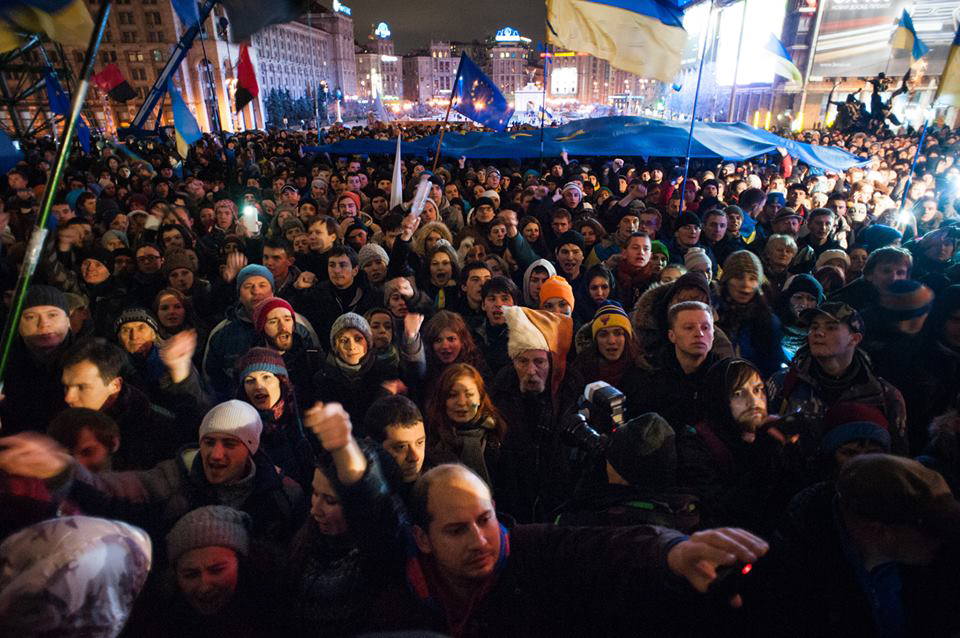 credit: Wikipedia
forces such as disruption in communication aswell as positioning services.
To field a highly capable fighting force in this future battlefield,novel tactics and doctrines leveraging nascent technologies in robotics and autonomous systems(RAS) will need to be developed.
Teams of RAS will serve an increasingly critical role in thefuture force to deliver situational awareness, defend key locations or positions, or take point indynamic and hazardous situations.
Resilience to disruptions, failures, or unexpected scenarios, isa key quality for teams of RAS to operate alongside other future Army forces.
The US ArmyCombat Capabilities Development Command (DEVCOM) Army Research Laboratory (ARL) isfocused on developing fundamental understanding and informing the art-of-the-possible forwarfighter concepts through research to greatly improve the scope of mission capabilities ofteams of RAS, develop robust and resilient approaches to plan under extreme conditions ofuncertainty, to learn coordinated strategies for groups of agents to achieve a common objective,all within a complex maneuver environment including adversaries.
The Tactical Behaviors forAutonomous Maneuver Collaborative Research Program (TBAM-CRP) is focused on developingand experimentally evaluating coordinated and individual behaviors for small groups ofautonomous agents to learn doctrinal as well as novel tactics for maneuvering in military relevantenvironments.
The TBAM-CRP will leverage developments in other internal and extramuralprograms as well as identify new research directions to find novel solutions to these maneuverproblems in analogical simulations representing complex realistic terrain.The Tactical Behaviors for Autonomous Maneuver Collaborative Research Program (TBAM-CRP) willconsist of a series of sprint efforts executed with annual program reviews.
Each topic will be focused onaddressing a different set of scientific areas which will support the research aims of an associated ARLresearcher from a related internal essential research program (ERP) or mission-funded program.The TBAM-CRP has been developed in coordination with other related ARL-funded collaborative efforts(see descriptions of ARL collaborative alliances at https://www.arl.army.mil/business/collaborativealliances/)and shares a common vision of highly collaborative academia-industry-governmentpartnerships; however, it will be executed with a program model adapted from the Scalable, Adaptive,and Resilient Autonomy (SARA), which established a new paradigm for collaborative research.
Somekey properties of this new approach are described below:• TBAM-CRP sprint topics will be offered on a two-year cycle.
Proposals will be solicited for apossible two-year period structured as a first-year pilot followed by a second-year option wherethe option may be awarded based upon progress assessed at an annual review.
The FOA will beamended annually to identify a specific problem statement and scope for that specific cycle.
Thetopics for each cycle will be chosen to address the long-term program goal.• Five new topics (Cycles 1-5) are expected in FY22, 24, 26, 28, 3 0. Each topic will be carefullychosen based on the previous accomplishments in the prior cycle(s), the development of newtechnologies and capabilities in the broader research and development communities, and theArmy's evolving needs for future capabilities.• For each topic, funding will be provided to those Recipients selected under a cooperativeagreement (CA).• Enhanced Research Program funding from ARL or Other Government Agencies (OGAs) maybecome available during a cycle which provides a mechanism for growth and enhancement withinthe TBAM-CRP.
A proposal should not include any discussion of the Enhanced ResearchProgram.
Recipients receiving a CA will be notified and provided details if the opportunity forEnhanced Research Program funding becomes available during their award period ofperformance.• There is no limitation on the place of performance, although on-site collaboration at ARLfacilities and with ARL researchers as well as with other Recipients are encouraged.
Researchoutcomes in this program must, at the very least, be demonstrated in sophisticated simulations ofrelevant environments.
Together with ARL collaborators, these results may be adapted for higherTRL experimentation on surrogate platforms at ARL test facilities such as the Robotics ResearchCollaboration Campus (R2C2) at Graces Quarters, Aberdeen Proving Ground, Maryland.• Recipients will be furnished with access to the ARL Autonomy Stack software suite as well as allrelevant simulation tools and multi-agent learning support.• Recipients will be provided with information about the current state of the Autonomous SystemsEnterprise (ASE) with an overview of developments in the associated collaborative researchalliances including Distributed and Collaborative Intelligent Systems and Technology (DCIST),Scalable, Adaptive, and Resilient Autonomy (SARA), as well as internal ARL essential researchprograms including the AI for Maneuver and Mobility (AIMM), Emerging OvermatchTechnologies (EOT), and Versatile Tactical Power and Propulsion (VICTOR).
Capabilitiesdemonstrated in simulation should reflect significant appropriate developments.
This midpointreview is expected to take place as a mini symposium where Recipients can share results withone another along with the ARL community to foster further collaboration.• At the end of the second year, a capstone demonstration will be executed by those Recipientsreceiving an option to their award in a set of simulated relevant environments, either thoseenvironment scenarios provided by the Government and other program performers, or optionallyof a specific environment developed by the Recipient to exhibit their developed capability.
Anysystem level capability demonstration that can be made with the internal ARL collaborator ordescription of capability development and program contribution can also be made at this time.These system demonstrations are expected to coincide to foster further integration and adoptionwith related internal research programs as well as partner organizations from within theDEVCOM, other Army and DoD service branches and agencies, in addition to other governmentagencies.Proposals that follow the requirements of the FOA will be evaluated in accordance with merit-based,competitive procedures.
These procedures will include evaluation factors and an adjectival and colorrating system.
A review team, consisting of a qualified group of Government scientists and managerswill evaluate the compliant proposals and provide the results of that evaluation to the decision-maker forthe Government.
Relevant internal research program materials approved for public release and contactinformation will be provided to potential proposers during introductory presentations to help facilitateidentification of collaboration between proposers and individual ARL researchers or internal researchprograms.
Additional connections to ARL programs can be identified during the proposal review process.Eligible applicants under this FOA include institutions of higher education, nonprofit organizations, andfor-profit organizations (i.e., large and small businesses) for scientific research in the knowledge domainsoutlined throughout this Funding Opportunity.
Federally Funded Research and Development Centers(FFRDC) may propose as well, with effort as allowed by their sponsoring agency and in accordance withtheir sponsoring agency policy.