Grants for Agricultural Research, Special Research Grants
To carry out research, to facilitate or expand promising breakthroughs in areas of the food and agricultural sciences of importance to the nation and to facilitate or expand on-going State-Federal food and agricultural research programs.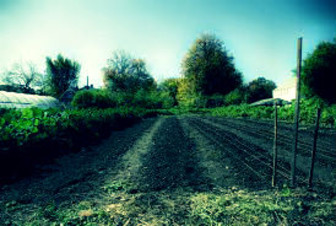 credit: Flickr
Related ProgramsExamples of Funded Projects
Northwest Center for Small Fruits Research Program; Arid Rangelands; Economic Impacts of Agricultural and Macroeconomic Policy on the U.S.

Livestock; Cataloging Genes Associated with Drought or Disease Resistances in Crop Plants.
---
Agency -
Department of Agriculture
Established in 1862, the Department of Agriculture serves all Americans through anti-hunger efforts, stewardship of nearly 200 million acres of national forest and rangelands, and through product safety and conservation efforts. The USDA opens markets for American farmers and ranchers and provides food for needy people around the world.
---
Relevant Nonprofit Program Categories
---
Program Accomplishments
Example of accomplishments: To address some problems of the small fruit industry, one State conducted research on a variety of small fruit crops as outlined by the industry on breeding and genetics, plant viruses and diseases, integrated pest management, processing, plant hardiness, plant physiological factors, and marketing.
Uses and Use Restrictions
Areas of basic and applied research and extension and education are generally limited to high priority problems of a regional or national scope.

Areas currently awarded on a competitive basis include Pest Management Alternatives and Citrus Tristeza Research.