Higher Education Multicultural Scholars Program
To increase the ethnic and cultural diversity of the food and agricultural scientific and professional work force, and to advance the educational achievement of minority Americans, by providing grants to colleges and universities that have a demonstrable capacity to attract, educate, and graduate minority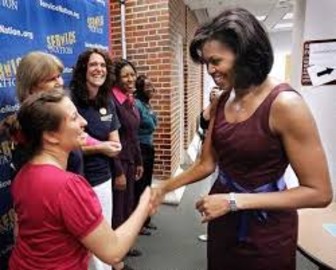 credit: Flickr
students for careers as agriscience and agribusiness professionals, and have unique capabilities for achieving the objective of full representation of minority groups in the fields of agriculture, natural resources, forestry, veterinary medicine, home economics, and disciplines closely allied to the food and agricultural system.
Related ProgramsExamples of Funded Projects
Leadership Experiences and Education in Agriculture and Diversity; Developing a Model System to Bridge a Gap in Agricultural Sciences; Providing Incentives and Quality Programs to Attract Talented Minorities to Agricultural Sciences.
---
Agency -
Department of Agriculture
Established in 1862, the Department of Agriculture serves all Americans through anti-hunger efforts, stewardship of nearly 200 million acres of national forest and rangelands, and through product safety and conservation efforts. The USDA opens markets for American farmers and ranchers and provides food for needy people around the world.
---
Relevant Nonprofit Program Categories
---
Program Accomplishments
It is anticipated that this program will significantly advance the achievement of the objective of full representation of underrepresented groups in the food and agricultural sciences workforce of the United States. At one university the 2+2+2 Project was initiated with the goal to increase the number of Native Americans earning baccalaureate degrees in agriculture, biological sciences, and family and consumer sciences.
Uses and Use Restrictions
Competitive annual grants to selected U. S. institutions of higher education provide for a limited number of four-year undergraduate scholarships to support minority students pursuing baccalaureate degrees in the food and agricultural sciences.

Institutions also receive an annual cost-of-education allowance for each scholar supported by a grant.

The scholars are selected by the institutions and students must apply for the scholarships through procedures established by the individual institutions.

No scholarship grants are made directly to students and students cannot apply directly to USDA for scholarships.

Scholarship monies may be used for tuition, fees, room, board, and other educational expenses as announced in a Federal Register notice inviting applications for new awards.

The institutional cost-of-education allowance may be used by the selected institutions to defray program expenses including, but not limited to, travel and publications costs incurred for student recruitment, and salaries of project personnel.
Eligibility Requirements
Applicant Eligibility
Proposals may be submitted by all U.S.

colleges and universities with baccalaureate or higher degree programs in agriculture, natural resources, forestry, veterinary medicine, home economics, and disciplines closely allied to the food and agricultural system, including land-grant colleges and universities, colleges and universities having significant minority enrollments and a demonstrable capacity to carry out the teaching of food and agricultural sciences, and other colleges and universities having a demonstrable capacity to carry out the teaching of food and agricultural sciences.
Beneficiary Eligibility
Funds awarded under this program are used to support full-time undergraduate students pursing a baccalaureate degree in an area of the food and agricultural sciences or a closely allied field. Persons eligible to receive scholarships under this program are students who either are enrolled or have been accepted as full-time baccalaureate or DVM degree candidates, and who are members of groups traditionally under-represented in food and agricultural scientific and professional fields.
Credentials/Documentation
Each prospective grantee institution must furnish the information and assurances specified in the program guidelines and the Federal Register notice inviting applications for new awards. This program is excluded from coverage under OMB Circular No. A-87.
Aplication and Award Process
Preapplication Coordination
All proposal solicitations are published in the Federal Register.

This program is excluded from coverage under E.O.

12372.
Application Procedures
Formal proposals should be submitted to the Office of Extramural Programs, CSREES, in accordance with instructions provided in a Federal Register notice inviting applications for new awards. Application guidelines are contained in the CSREES Application Kit. This program is subject to the provisions of OMB Circular No. A- 110 as implemented by 7 CFR Part 3019.
Award Procedures
Proposals are reviewed and evaluated by Higher Education Programs staff and other CSREES professional staff members with the assistance and advice of a peer panel of qualified educators, scientists, administrators, and other appropriate persons who are specialists in the fields covered by the proposals. Proposals are supported in order of merit to the extent permitted by available funds.
Deadlines
All deadlines are announced in the Federal Register notice inviting applications for new awards.
Authorization
National Agricultural Research, Extension, and Teaching Policy Act of 1977, as amended, Section 1417(b)(5); Food and Agriculture Act of 1977, Title XIV; Public Law 95-113; 91 Stat. 98; 7 U.S.C. 3152.
Range of Approval/Disapproval Time
From 90 to 180 days.
Appeals
None.
Renewals
None. Contingent upon appropriations, funds are allocated to provide support for undergraduate scholars for 48 months.
Assistance Considerations
Formula and Matching Requirements
For each scholarship supported under this program, a college or university receiving a grant must provide 25 percent of the scholarship funds from their own or other non- Federal sources.
Length and Time Phasing of Assistance
Grants are awarded for a five-year period, however, scholars are supported for four years during that five-year period. One year of the grant period is available for student recruitment and for short interruptions of a scholar's educational advancement due to personal circumstances or emergencies.
Post Assistance Requirements
Reports
Documentation of scholarship appointments must be submitted by project directors upon request of CSREES.

An undergraduate scholar exit report must be submitted by project directors for each scholar supported by a grant as soon as the scholar graduates or is officially terminated from the program.

Annual and final technical and financial reports must be submitted by the project directors to CSREES.
Audits
In accordance with the provisions of OMB Circular No. A-133 (Revised, June 27, 2003), "Audits of States, Local Governments, and Nonprofit Organizations," nonfederal entities that expend financial assistance of $500,000 or more in Federal awards will have a single or a program-specific audit conducted for that year. Nonfederal entities that expend less than $500,000 a year in Federal awards are exempt from Federal audit requirements for that year, except as noted in Circular No. A-133.
Records
Grantees are expected to maintain separate records for each grant to insure that funds are used for the purpose for which the grant was made. Records are subject to inspection during the life of the grant and for three-years thereafter. Grant related records must be retained at least three years after the end of the grant; records must be retained beyond the three year period if litigation is pending or audit findings have not been resolved.
Financial Information
Account Identification
12-1500-0-1-352.
Obigations
(Grants) FY 07 $932,499; FY 08 est $948,480; and FY 09 est not reported.
Range and Average of Financial Assistance
Minimum and maximum amounts of funding per grant, as well as stipend levels for scholarships, will be announced each year in the Federal Register notice inviting applications for new awards. Awards ranged from $20,000 to $80,000 with the average award being $52,004.
Regulations, Guidelines, and Literature
Announcement and Application Kit for the Food and Agricultural Sciences All- Americans/Undergraduate Scholars Program; 7 CFR Part 3015, USDA Uniform Federal Assistance Regulations; 7 CFR Part 3017, Government wide Department and Suspension (Nonprocurement) and Government Requirements for Drug-Free Workplace (Grants); 7 CFR Part 3018, Restrictions on Lobbying; and 7 CFR Part 3019, Uniform Administrative Requirements for Grants and Agreements with Institutions of Higher Education, Hospitals, and Other Nonprofit Organizations.
Information Contacts
Regional or Local Office
None.
Headquarters Office
National Program Leader, Higher Education Programs, CSREES, Department of Agriculture, Stop 2251; 1400 Independence Avenue, SW., Washington, DC 20250-2251. Telephone: (202) 720-1973.
Criteria for Selecting Proposals
Proposals are evaluated by a peer review panel of educators, scientists, representatives from the private sector, and government officials who consider such criteria as: the potential for advancing the quality of education; the likelihood that the proposed program of undergraduate study will result in the development of outstanding graduates to meet the future needs of the food and agricultural industry; the quality of the chosen academic program, current and future demand for graduates in chosen discipline(s), strength of the curriculum, instructional approaches, strategies for developing critical thinking and problem solving skills and prior success in or potential for graduating scholars. Additional criteria include the quality of the institution's academic advising, career counseling, mentoring, and student support services, as well as the qualifications and roles of key staff assigned to the project, particularly the Project Director and faculty or staff that would have the most frequent or influential contacts with scholars. Finally, the degree to which the proposal describes any innovation, special features of the academic program(s) that will be available especially to scholars or required as a part of their degree program(s), including: an interdisciplinary, multi-disciplinary, or cross-disciplinary approach; a focus on innovative, multi-disciplinary education programs, material, or curricula; a multi-university collaborative approach; an emphasis on a collateral specialization or minor in a related discipline; research opportunities, internships, practicum, experiential learning oppportunities, international research/educational experiences, and related work experience.