HOME Investment Partnerships Program
(1) To expand the supply of affordable housing, particularly rental housing, for low and very low income Americans; (2) to strengthen the abilities of State and local governments to design and implement strategies for achieving adequate supplies of decent, affordable housing; (3) to provide both financial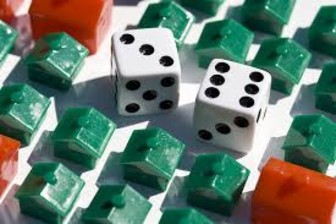 credit: Flickr
and technical assistance to participating jurisdictions, including the development of model programs for developing affordable low income housing; and (4) to extend and strengthen partnerships among all levels of government and the private sector, including for-profit and nonprofit organizations, in the production and operation of affordable housing.
---
Agency -
Department of Housing and Urban Development
The Department of Housing and Urban Development's mission is to increase homeownership, support community development and increase access to affordable housing free from discrimination. HUD fulfills this mission through high ethical standards, management and accountability, and by forming partnerships with community organizations.
Office - Contact appropriate HUD Field Office listed in Appendix IV of the Catalog.
---
Relevant Nonprofit Program Categories
---
Program Accomplishments
As of March 31, 2008, 844,754 units were committed; 781,101 units were completed; and 162,908 families have received tenant-based rental assistance.
Uses and Use Restrictions
For use by participating jurisdictions or Insular Areas for housing rehabilitation, tenant-based rental assistance, assistance to homebuyers, acquisition of housing and new construction of housing.

Funding may also be used for other necessary and reasonable activities related to the development of non-luxury housing, such as site acquisition, site improvements, demolition and relocation.

Ten percent of a participating jurisdiction's allocation may be used for administrative costs.

Funds may not be used for public housing modernization, matching funds for other Federal programs, reserve accounts or operating subsidies for rental housing, Annual Contributions Contracts, or activities under the Low Income Housing Preservation Act except for priority purchasers.

In December 2003, the American Dream Downpayment Act authorized a new program, American Dream Downpayment Initiative (ADDI), to be administered as a part of the HOME Program.

ADDI will grant funds to all 50 states and local participating jurisdictions that have a population of at least 150,000 or will receive an allocation of at least $50,000 under the ADDI formula.

Participating jurisdictions may use ADDI funds to provide downpayment, closing costs and rehabilitation assistance to low-income families to help them achievehomeownership.

Technical Assistance is available to help HOME participating jurisdictions design and implement HOME programs, including: improving their ability to design and implement housing strategies and incorporate energy efficiency into affordable housing; facilitating the exchange of information to help Participating Jurisdictions carry out their programs; facilitating the establishment and efficient operation of employer-assisted housing programs and land bank programs; and/or encouraging private lenders and for-profit developers of low-income housing to participate in public-private partnerships.

Community Housing Development Organization Technical Assistance (CHDO TA) to promote the ability of CHDOs to maintain, rehabilitate and construct housing for low-income homeowners and tenants; and help women who reside in low- and moderate-income neighborhoods to rehabilitate and construct housing in these neighborhoods.
Eligibility Requirements
Applicant Eligibility
States, cities, urban counties, and consortia (of contiguous units of general local governments with a binding agreement) are eligible to receive formula allocations; funds are also set aside for grants to Insular Areas.

Technical Assistance applicants: a for-profit and non-profit professional and technical services company or firm that has demonstrated capacity to provide technical assistance services; a HOME participating jurisdiction or agency thereof; a public purpose organization responsible to the chief elected official of a PJ and established pursuant to State or local legislation; an agency or authority established by two or more PJs to carry out activities consistent with the purposes of the HOME program; a national or regional non-profit organization that has membership comprised predominantly of entities or officials of entities of PJs or PJs agencies or established organizations.

CHDO Technical Assistance: public and private non-profit intermediary organizations that customarily provide services (in more than one community) related to affordable housing or neighborhood revitalization of CHDOs, or similar organizations that engage in community revitalization, including all eligible organization under section 233 of the Cranston-Gonzalez National Affordable Housing Act, as amended.
Beneficiary Eligibility
For rental housing, at least 90 percent of HOME funds must benefit low and very low income families at 60 percent of the area median income; the remaining ten percent must benefit families below 80 percent of the area median. Assistance to homeowners and homebuyers must be to families below 80 percent of the area median.
Credentials/Documentation
Costs will be determined in accordance with OMB Circular No. A-87 for State and local governments. Specific requirements of 24 CFR part 85 apply to participating jurisdictions, State recipients and any governmental subrecipient receiving HOME funds. OMB Circular No. A-122 and specific requirements of 24 CFR part 84 apply to nonprofit subrecipients which are not governmental.
Aplication and Award Process
Preapplication Coordination
HUD produces an annual list of each jurisdiction's formula allocation.

This program is excluded from coverage under E.O.

12372.
Application Procedures
Submit a Consolidated Plan, an annual action plan and certifications to HUD. The Consolidated Plan and annual action plan cover four major formula-distribution HUD community development programs, including HOME. The annual action plan must describe how the funds will be used. The technical assistance funds are awarded on a competitive basis through a national competition, under the Notice of Fund Availability. An application package prescribing the specific information that an applicant must submit will be available from HUD when the NOFA is published in the Federal Register.
Award Procedures
The responsible HUD Field Office notifies grantees of the formula awards. HUD prepares the grant agreement for formula applicants and for those applications selected on a competitive basis.
Deadlines
Action plans should be submitted to HUD at least 45 days before the start of the program year. In no event will HUD accept a submission earlier than November 15 or later than August 16 of the federal fiscal year for which funds are allocated. The Notice of Funding Availability for technical assistance for competitive grants announces deadlines for applications.
Authorization
National Affordable Housing Act, Title II, 1990, as amended.
Range of Approval/Disapproval Time
HUD will review for completeness and consistency with the purposes of the Act, within 45 days of receipt from a jurisdiction. The selection of successful competitive technical assistance applicants Will take place at HUD Headquarters.
Appeals
Formula allocations may not be appealed.
Renewals
Every fifth year, localities submit a Consolidated Plan. Each year jurisdictions must submit an action plan and certifications. A new application procedure is initiated for each technical assistance request.
Assistance Considerations
Formula and Matching Requirements
The formula is a system of factors established to reflect a jurisdiction's need for an increased supply of affordable housing for low and very low income families. Designed by HUD to meet statutory criteria, it is based on a jurisdiction's inadequate housing supply, substandard housing, the number of low income households in housing units likely to be in need of rehabilitation, the cost of producing housing, poverty, and the relative fiscal incapacity of the jurisdiction to carry out housing activities without Federal assistance. A separate formula based on need and prior commitment to homebuyer assistance is used to allocate ADDI funds to participating jurisdictions. Each jurisdiction must make matching contributions to affordable housing throughout a fiscal year in an amount not less than 25 percent of the HOME funds drawn from the U.S. Treasury during the federal fiscal year for projects. Jurisdictions in fiscal distress receive full or partial (50 percent) relief from this requirement.
Length and Time Phasing of Assistance
Grant funds are drawn down from the U. S. Treasury based upon individual project development progress. The HOME program uses an electronic fund transfer disbursement and information system. Once drawn down, funds must be expended within fifteen days. All funds must be committed within 24 months and expended within 5 years.
Post Assistance Requirements
Reports
Financial management and annual performance reports.
Audits
In accordance with 24 CFR Part 44 and OMB Circular No. A-133. In accordance with the provisions of OMB Circular No. A-133, (Revised, June 24, 1997), "Audits of States, Local Governments, and Nonprofit Organizations," nonfederal entities that expend financial assistance of $500,000 or more in Federal Awards will have a single or a program-specific audit conducted for that year. Nonfederal entities that expend less than $500,000 a year in Federal awards are exempt from Federal audit requirements for the year, except as noted in Circular No. A-133.
Records
Records which enable HUD to determine whether the participating jurisdiction has met the requirements of the program must be kept for the most recent five year period. Those records required to document the period of affordability must be maintained for five years beyond the required period.
Financial Information
Account Identification
86-0205-0-1-604.
Obigations
FY 07 $1,715,671,000; FY 08 est $1,654,000,000; and FY 09 est $1,966,640,000 (NOTE: Amounts reported reflect allocation of new budget authority rather than obligation amounts.)
Range and Average of Financial Assistance
$256,131 to $116,046,814; $2,607,003.
Regulations, Guidelines, and Literature
24 CFR Part 92.
Information Contacts
Regional or Local Office
Contact appropriate HUD Field Office listed in Appendix IV of the Catalog.
Headquarters Office
Clifford Taffet, Director, Office of Affordable Housing Programs, Room 7164, Community Planning and Development, Department of Housing and Urban Development, 451 7th Street, S.W., Washington, DC 20410. Telephone: (202) 708-2470. Use the same number for FTS. E-mail: Clifford.Taffet@hud.gov.
Criteria for Selecting Proposals
None.