Crime Victim Assistance/Discretionary Grants
The Office for Victims of Crime (OVC) administers a discretionary grant program and other assistance programs for crime victims with amounts set-aside from deposits into the Crime Victims Fund for (a) demonstration projects and training and technical assistance services to eligible crime victims assistance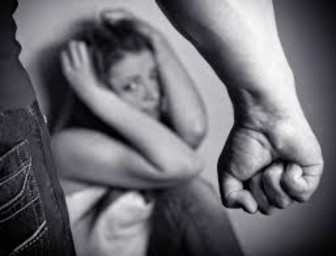 credit: Team In Focus
programs; and (b) for the financial support of services to victims of Federal crime by eligible crime victim assistance programs.

The purpose of the demonstration and training and technical assistance grants is to improve the overall quality of services delivered to crime victims through the provision of training and technical assistance to providers.

Of the amount available for training and technical assistance and services to victims of Federal crimes, no less than 50 percent shall be used for demonstration programs and training and technical assistance, and not more than 50 percent for services to victims of Federal crimes.
Related ProgramsExamples of Funded Projects
Potential projects include, but are not limited to: demonstrations programs that assist victims in rural communities or those programs meeting the needs of special populations such as immigrant victims, victims with disabilities, and victims of identity theft and financial fraud; training and technical assistance for States and local communities to help when responding to terrorism and mass violence; training to improve or expand victim services provided by particular groups of professionals such as judges, prosecutors, law enforcement professionals, and medical personnel.
---
Agency -
Department of Justice
The Department of Justice enforces the law and defends the interest of the United States, ensuring public safety against threats foreign and domestic; providing Federal leadership in preventing and controlling crime; seeking just punishment for those guilty of unlawful pursuits; and ensuring fair and impartial administration of justice for all Americans.
---
Relevant Nonprofit Program Categories
---
Program Accomplishments
OVC supports the development of training, technical assistance, and demonstration projects to expand and improve the quality of services to crime victims. In recent years, OVC has directed substantial funding to developing resources for the field that will assist victim advocates and other allied practitioners in reaching and serving victims from populations that have been largely underserved including victims with disabilities, immigrant victims, victims in rural areas or large urban centers, and victims from cultural, ethnic and racial minority groups. Serving child and adult victims of sexual assault remains problematic for many communities, and OVC continues to support several training and technical resources that foster the replication of Sexual Assault Response Teams across the nation, OVC also funds a biennial Sexual Assault Response Team (SART) National Training Conference to provide multi-disciplinary training to SART members. Various other solicitations provide funding for projects in Indian Country. These grants support victim assistance programs for Indian tribes under Federal criminal justice jurisdiction, including 28 victim assistance programs, one elder abuse demonstration program, a training and technical assistance grant for OVC's American Indian/Alaska Native grantees, tribal CASA programs, grants to support faith-based organizations which provide counseling services to American Indian/Alaska Native crime victims, and a project to provide training to tribal leaders on the critical role of their support of tribal victim assistance programs. OVC also has funded the planning and implementation of State Victim Assistance Academies to meet the entry-level educational and training needs of a broad range of victim assistance providers and allied professionals who work directly with victims of crime. OVC also supports public awareness initiatives on crime victims' rights and issues, including the annual dissemination of a resource kit to the field to assist their activities during National Crime Victims Rights Week (NCVRW) and the sponsorship of an annual NCVRW awards ceremony for exemplary service providers and organizations. During FY 2005, OVC implemented an innovative strategy to provide top-quality Public Service Announcements (PSAs) on crime victims' rights and services to every television broadcaster in the nation, incorporating the ability to track when the PSAs are aired and the estimated audience and audience demographics. During FY 2006, OVC discretionary funding continues to be directed at several areas, including the faith-based response to crime victims, implementation and enforcement of victims' rights, underserved crime victims in both urban and rural settings, a demonstration program to assist victims of identify theft, victim assistance in Indian Country, working with grass roots organizations to identify and replicate promising practices in serving victims, as well as the development and dissemination of information and training for a wide variety of practitioners who work with crime victims. In the past 3 years, OVC has funded several key projects that focus on strengthening collaboration and cross-training between victim assistance and faith-based providers, in order to improve services for crime victims. In FY07, OVC has funded discretionary programs to assist victims of identity theft and financial fraud.udi Arabia, Afghanistan and Iraq (e.g. bombing of UN Headquarters in Baghdad.). Assistance has included toll-free information lines, Family web sites, informational briefings, travel to criminal Justice proceedings, and mental health counseling. In addition, OVC works in liaison with other Federal agencies to coordinate services for victims of terrorism; has worked with the Center for Mental Health Services at HHS to develop training for mental health service providers on assisting victims of terrorism and mass violence; is working withtheOfficeforDomestic Preparedness to provide training to enhance the capacity of first responders to deal effectively with victims of terrorism; provides funding for a community-based assessment and planning process to help states and local communities design and implement a strategic plan for responding to victims of criminal mass violence; and provides funding to track kidnapped children taken across international borders (in parental abductions) to help their left-behind parents attend court hearings and return to the US with their children. In FY 2006, OVC will continue many of these projects as well as setting aside money in the Antiterrorism Emergency Reserve to respond to future incidents of terrorism and mass violence occurring both within the United States and abroad and to fund an International Terrorism Victim Expense Reimbursement Program.
Uses and Use Restrictions
Funds are available specifically for (a) demonstration projects and training and technical assistance service to eligible crime victim assistance programs; and (b) for the financial support of services to victims of Federal crime by eligible crime victim assistance programs.

For the purpose of the grants authorized in 42 U.S.C.

10603, an eligible crime victim assistance program is defined as: (a) operated by a public agency or a nonprofit organization, or a combination of such agencies or organizations or both such agencies and organizations, and providing service to victims of crime; (b) demonstrating (i) a record of providing effective services to victims of crime and financial support from sources other than the Fund; or (ii) substantial financial support from sources other than the Fund; (c) utilizing volunteers in providing such services, unless to the extent the chief executive determines that compelling reasons exist to waive this requirement; (d) promoting within the community served coordinated public and private efforts to the crime victims; and (e) assisting potential recipients in seeking crime victim compensation benefits.

For the purpose of grants authorized for assistance to victims of federal crime, services includes (a) training of law enforcement personnel in the delivery of services to victims of Federal crime; (b) preparation, publication, and distribution of informational materials, setting forth services offered to victims of crime; and concerning services for victims of Federal crime for use by Federal law enforcement and other responsible Federal officials; and (c) salaries of personnel who provide services to victims of crime, to the extent that these personnel provide such services.
Eligibility Requirements
Applicant Eligibility
Criteria will vary depending on the grant or grant program.

Generally, eligible applicants may include American Indian/Alaska Native Tribes and tribal organizations, States, United States Attorneys' offices, universities and colleges, eligible public agencies that provide victim services and private nonprofit agencies.

Applicants for Tribal Victim Assistance grants must be an Indian Tribe, Tribal organization, partnership or nonprofit organization that provides direct services to victims of crime in Indian Country.
Beneficiary Eligibility
Eligible victim assistance agencies. Eligibility depends on the nature of the grant but may include a wide variety of public and private nonprofit agencies.
Credentials/Documentation
Competitive applications under this program must be submitted electronically via Grants.gov. OVC develops solicitations and application guidelines that includes funding strategy, eligibility requirements, required certifications that must be submitted at a time specified by the Office for Victims of Crime, Office of Justice Programs and must contain the following certification and assurances: (1) assure that the applicant will provide such accounting, auditing, monitoring and evaluation procedures as may be necessary, and keep such records as the Office of Justice Programs may prescribe, to assure fiscal control, proper management and efficient disbursement of Federal funds; (2) assure that the applicant will adhere to the audit and financial management requirements set forth in the effective edition of the OJP Financial Guide; (3) assure that the applicant will comply with all applicable nondiscrimination requirements including civil rights compliance, non-discrimination against eligible applicants that are faith or community-based organizations, services to persons with Limited English Proficiency, and protection of human research subjects; (4) certify that the applicant will comply with certifications regarding Lobbying, Debarment, Suspension, and Drug-Free Workplace Requirements (OJP Form 4061/6); and other responsibility matters; and, (5) certify that the information in the application is correct and that the applicant will comply with all applicable provisions of the Victims of Crime Act and other Federal laws, (including subtitle A, Title II of the Americans with Disabilities Act (ADA) 1990) regulations, and circulars. Costs will be determined in accordance with OMB Circular No. A-87 or OMB Circular No. A-133. Applicants from other types of agencies will use forms to be provided by OVC.
Aplication and Award Process
Preapplication Coordination
The standard application form furnished by the Federal agency in accordance with 28 CFR Part 66 (Common Rule) must be used for all grants made by OVC.

This program is excluded from coverage under E.O.

12372.
Application Procedures
In accordance with the Common Rule, Standard Form 424 must be submitted electronically at Grants.gov by nonfederal agencies in applying for funding under this program. Forms for funds other than grants or for use by Federal agencies will be supplied by OVC. This program is excluded from coverage under OMB Circular No. A-110.
Award Procedures
Generally awards will be made on a competitive basis with applications reviewed by a panel of subject matter experts who will assess application submissions based on established criteria and forward a recommendation to the Director. The Assistant Attorney General, Office of Justice Programs has final approval authority.
Deadlines
Deadlines are announced by OVC in as it releases solicitations throughout the fiscal year. Information is available only on-line at the OVC homepage at http://www.ojp.usdoj.gov/ovc/.
Authorization
42 U.S.C. 10603(c)(1)(A); 42 U.S.C. 10603(c)(1)(B); 42 U.S.C. 10603d(a); and 42 U.S.C. 10603e(a).
Range of Approval/Disapproval Time
From 4 to 6 months.
Appeals
Hearing by the Assistant Attorney General, Office of Justice Programs.
Renewals
Awards range from 6 to 24 months, unless otherwise noted. Supplements are considered on a case by case basis. (See OVC guidelines for the Antiterrorism and Emergency Assistance Program for Terrorism and Mass Violence Crimes.)
Assistance Considerations
Formula and Matching Requirements
There are no formula or matching requirements for discretionary funding, unless stated in the funding applications. The State Victim Assistance Academy grants require a 25 percent "in-kind" match. The Tribal Victim Assistance Discretionary Grants requires a 10 percent "in-kind" match, which increases to 15 percent and 25 percent, respectively, for the 2nd and 3rd years of the award. The Counseling for Crime victims in Indian Country by Faith-Based Organizations grants require a 10 percent "in-kind" match per year. Federal agencies are not expected to provide a financial contribution, but in general are asked to demonstrate a commitment to continuing the funded effort after OVC funding is terminated.
Length and Time Phasing of Assistance
Any amount awarded that remains unspent at the end of a fiscal year in which the award is made may be expended for the purpose for which the award is made at any time during the three succeeding fiscal years, at the end of which period, any remaining unobligated sums shall be available for deposit into the emergency reserve fund referred to in subsection (d)(5) of the VOCA at the discretion of the Director. Any remaining unobligated sums shall be returned to the Fund. Funds are released via the Electronic Transfer System (formerly the Letter of Credit System) on an as needed basis to the Recipient.
Post Assistance Requirements
Reports
Quarterly financial reports and semi-annual progress reports will be required as stipulated in the effective edition of the OJP Financial Guide.

A final financial and program report also will be required.
Audits
All organizations that expend financial assistance of $500,000 or more in any fiscal year must have a single audit for that year in accordance with OMB Circular No. A-133, as amended, unless the audit condition on the award says otherwise. These audits are due to the cognizant Federal agency not later than 9 months after the end of the grantee's fiscal year.
Records
Financial records, supporting documents, statistical records, and all other records pertinent to a grant shall be retained for a period of three years.
Financial Information
Account Identification
15-5041-0-2-754.
Obigations
FY 07 $675,000,000; FY 08 $590,000,000; and FY 09 est not available.
Range and Average of Financial Assistance
For the Federal Crime Victims Division, approximately $40,000 to $500,000. For the Program Development and Dissemination Division from $25,000 to $1,000,000 with an average of $150,000.
Regulations, Guidelines, and Literature
Current solicitations and application guidelines and the current edition of the OJP Financial Guide, are available on line at the OVC webpage at http://www.ovc.gov.
Information Contacts
Regional or Local Office
None.
Headquarters Office
Office for Victims of Crime, Office of Justice Programs, Department of Justice, 810 Seventh Street, N.W., Washington, DC 20531. Telephone: (202) 307-5983.
Criteria for Selecting Proposals
General criteria for selecting proposals are spelled out in the Victims of Crime Act, 42 U.S.C. Section 10601-10604 (Supp. 1981). Additional criteria may be developed by the Office for Victims of Crime and will be published in the OJP grant packages.