Juvenile Mentoring Program
This program includes three OJJDP youth mentoring programs for FY 2008: OJJDP FY 2008 Latino Youth Mentoring Program, OJJDP FY 2008 National Mentoring Programs, and OJJDP FY 2008 Strengthening Youth Mentoring Through Community Partnerships, which together seek to make grants available across a wide spectrum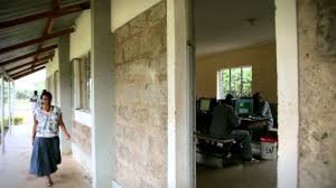 credit: YouTube
---
Agency -
Department of Justice
The Department of Justice enforces the law and defends the interest of the United States, ensuring public safety against threats foreign and domestic; providing Federal leadership in preventing and controlling crime; seeking just punishment for those guilty of unlawful pursuits; and ensuring fair and impartial administration of justice for all Americans.
---
Relevant Nonprofit Program Categories
---
Program Accomplishments
In fiscal year 2004, no funding was available under this program. In Fiscal Year 2005, OJJDP provided funding to Big Brothers/Big Sisters of America and funded State projects to enhance and expand existing mentoring strategies and/or programs to develop, implement, and pilot test mentoring strategies and/or programs designed for juvenile justice system involved youth; reentry youth; and youth in foster care. States were required to partner with mentoring organizations and/or other public/private non-profit organizations to develop the mentoring strategies and/or programs targeted for the identified populations and to establish statewide mentoring partnerships. Through this program, States advocated and promoted public policies and legislation that strengthened mentoring for youth involved in the juvenile justice system; youth transitioning from the juvenile justice system to the community; and youth in foster care. Also, States developed statewide systems to track the prevalence of mentoring strategies and/or programs targeted for these youth.
Uses and Use Restrictions
FY 06 Mentoring Initiatives for System Involved Youth Solicitation - mentoring programs and strategies designed to meet the needs of youth involved in the juvenile justice system; re-entry youth; and youth in foster care.

FY 07 Support for Mentoring Initiatives - the type of guidance or mentoring support includes assisting the guidance recipient with mentoring recruitment strategies and mentor retention, mentor training, mentor matching, developing and implementing evaluation plans, data collection and analysis, developing action plans and strategic plans, cultural competence, developing mentoring collaboratives and coalitions, and educating community members.

The purpose of this program is to support organizations to implement initiatives that will develop new mentoring approaches or strengthen/expand existing mentoring programs.

Examples may include support to address new mentoring approaches in underserved communities such as public housing or Native American reservations or special efforts to recruit underutilized groups, i.e., college students, youth groups, associations and fraternal organizations.

This initiative also seeks to promote collaboration among community organizations and agencies committed to supporting mentoring services.

Applicants will assess, develop, implement, and pilot mentoring strategies, and are encouraged to incorporate best practices based on research and to consider a variety of mentoring approaches.
Eligibility Requirements
Applicant Eligibility
Please see individual solicitations for applicant eligibility.
Beneficiary Eligibility
States, Territories, and public/private nonprofit organizations.
Credentials/Documentation
Costs will be determined in accordance with OMB Circular No. A-87 for State and local governments, and OMB Circular No. A-110 for Institutions of Higher Education, Hospitals and Other Nonprofit Organizations.
Aplication and Award Process
Preapplication Coordination
This program is eligible for coverage under E.

O.

12372, "Intergovernmental Review of Federal Programs." An applicant should consult the office or office designated as the single point of contact in his or her State for more information on the processes the State requires to be followed in applying for assistance, if the State has selected the program for review.

Application forms furnished by the Federal agency, in accordance with 28 CFR, Part 66 (Common Rule), must be used for this program.
Application Procedures
Applicants must submit a proposal to the Office of Justice Programs through the Grants Management System (GMS). The receipt, review, and analysis of applications will follow Office of Justice Programs policies and procedures for the administration of grant applications. This program is subject to the provisions of OMB Circular No. A-110.
Award Procedures
Upon approval by the Office of Justice Programs, a letter is sent to the applicant agency with copies of the Grant Award. One copy of the Grant Award must be signed by an authorized official and returned to the Office of Justice Programs.
Deadlines
Published in program announcements, requests for applications.
Authorization
Juvenile Justice and Delinquency Prevention Act of 1974, Section 288, as amended, Public Law 93-415, as amended; Public Law 94-503, 95-115, 96-509, 98-473, 100-690, and 102-586, and Public Law 110-161, 42 U.S.C. 5667c.
Range of Approval/Disapproval Time
From 1 to 3 months.
Appeals
Informal reconsideration by Administrator for assistance applicants; administrative hearings for assistance award terminations, SCE CFR Pat. 18, 50 FR 28199, July 11, 1985.
Renewals
None.
Assistance Considerations
Formula and Matching Requirements
Grants awarded under this part of the JJDP Act do not require a cash match; except for construction projects, where the match is 50 percent on community-based facilities of 20 beds or less.
Length and Time Phasing of Assistance
Under Title II, Part G of the JJDP Act, awards will be made for three years. Drawdowns are possible under a letter of credit.
Post Assistance Requirements
Reports
Demonstration Programs Division grantees are required to submit semi-annual progress and quarterly financial reports.
Audits
All organizations that expend financial assistance of $500,000 or more in any fiscal year must have a single audit for that year in accordance with OMB Circular No. A-133, as amended, unless the audit condition on the award says otherwise. These audits are due to the cognizant Federal agency not later than 9 months after the end of the grantee's fiscal year.
Records
Grantee must keep complete records on the disposition of funds, and records related to the grant must be retained for three years.
Financial Information
Account Identification
15-0405-0-1-754.
Obigations
FY 07 $9,872,280; FY 08 $70,000,000; and FY 09 est not available.
Range and Average of Financial Assistance
Mentoring Initiatives for System Involved Youth - Up to $1,600,000 was provided to four mentoring partnerships, not to exceed $400,000 each over a four-year period; $500,000 for training and technical assistance to support the project sites for a 24-month period; $500,000 to evaluate the programs and/or strategies implemented by the project sites for a period of 48 months.
Regulations, Guidelines, and Literature
Office of Justice Programs Financial Guide is applicable.
Information Contacts
Regional or Local Office
None.
Headquarters Office
Office of Juvenile Justice and Delinquency Prevention, Office of Justice Programs, 810 Seventh Street, N.W., Washington, DC 20531. Telephone: (202) 307-5914.
Criteria for Selecting Proposals
Applications are judged according to their consistency with the policies and program priorities established by the Juvenile Justice and Delinquency Prevention Act. Specific criteria are published in the individual program announcement. Applications undergo a competitive peer review process as outlined in the OJJDP Competition and Peer Review Policy, 28 CFR Part 34.