WIA Pilots, Demonstrations, and Research Projects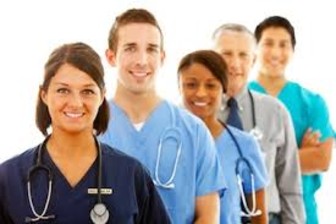 credit: gulfcoasthealthcare
Address national employment and training problems through demonstration, pilot projects, and applied research.

Employment and training issues and/or workforce development interventions are implemented to aid policymakers and stakeholders in addressing these problems and evaluating program efficiencies.
Examples of Funded Projects
In PY 2006, ETA maintained oversight and continued support of on-going multi-year studies such as Project Gate, a large scale demonstration testing the impact of micro-enterprise assistance as a workforce development tool.

ETA continues large-scale cooperative research efforts with the Departments of Housing and Urban Development (HUD), and Health and Human Services (HHS) addressing the needs of low wage workers.

In PY 2006, ETA initiated projects to carry out its goal of building a demand-driven system.

These projects support the President's High Growth Job Training Initiative (HGJTI), the Community Board Job Training grants (CBJTG), and the Workforce Innovation in Regional Economic Development (WIRED) initiative.

These efforts draw on public-private partnerships.

Other new research efforts in FY 2006 focused on existing and emerging target groups such as migrant and seasonal farm workers, people with limited English proficiency, women, ex-offenders reentering their communities through the President's Reentry Initiative (PRI), and workers seeking to start their own businesses.

Many of these activities make use of partnerships among federal agencies, state and local agencies, and research institutions.

These efforts help to increase the cost effectiveness of projects by making use of administrative data for research and evaluations of ETA programs.

Offer training to approximately 100 individuals (30 incumbent workers, 70 new students) that can lead to professional certification and/or an Associate's degree in automotive services; a $ 900,000 grant to a community college to develop a blended training delivery model accessible to any automotive and collision program across the nation interested in becoming certified by the National Automotive Technicians Education Foundation (NATEF); a $ 200,000 grant to a not-for-profit organization to offer resources and hands-on opportunities to build girls' knowledge of and skills in car maintenance; a $ 300,000 grant to identify and certify more automotive service technicians by translating eight certification exams into Spanish and by having these exams administered throughout the country; a $ 95,000 grant to an industry association to educate, train, and employ new automotive service technicians through work-based training opportunities, or on-the-job mentor/intern programs; a $ 1,496,680 grant to a community college to develop curriculum based on a new set of NATEF standards for an entry-level General Service Technician (GST) and train approximately 175 automotive service technicians adapting the new curriculum; a $ 136,000 grant to a not-for-profit organization to develop a career-lattice model for automotive service technicians and match it to a coaching approach that includes one-on-one mentoring and follow-up mentoring via e-mail; a $ 250,000 grant to a state workforce investment board to engage the state education system and the biotech business community to enhance youth participation in life sciences; a $ 5,000,000 grant to a consortium of community colleges to develop a National Center for a Biotechnology Workforce with 5 participating community colleges to identify industry skill needs and to develop skill standards and training for five different biotech sectors: Biotech R&D, Biomanufacturing, Agriculture and Food Processing, Bioinformatics and Bioprocesing; a $ 1,372,250 grant to a not-for-profit industry education foundation to stimulate the life sciences workshop pipeline at the high school level by developing and launching a demo model of the BioCareer Lab in 25 urban and high-need public schools; a $ 2,510,117 grant to a local workforce investment system to create a clearinghouse for local and national biotechnology labor market and to coordinate student internships (from high-school to post-doctoral levels) and teacher externships for the regional biotechnology community; a $ 235,500 grant to an industry association to work with its partners to sustain existing construction career academies in Chattanooga and San Antonio, and will develop additional career academies in eight local communities; a $ 2,092,343 grant to a not-for-profit organization to launch an outreach campaign to attract women into the construction industry; a $ 1,400,000 grant to a community college to create a Construction Academy that provides high school students with an array of construction-specific courses and career opportunities in the construction industry; a $ 2,187,1078 grant to a labor management organization to train and license high school instructors in skill standard certifications so that they can teach and certify students in advanced manufacturing and construction skills; a $ 4,268,454 grant to an industry association to create a systemic approach to construction industry workforce development that provides a continuum of recruitment, career exploration, education, and training, beginning with middle and high school and continuing through post-secondary education and life-long learning; a $ 2,000,000 grant to community college to develop a career and education advancement ladder and user-focused curriculum for the land records management and utilities' geospatial technology applications; a $ 1,000,000 grant to a not-for-profit organization to establish a geospatial technology education and awareness initiative to develop and delivr learning resources like video programming and live web casts, provide professional development services, and integrate geospatial concepts into existing programming and ETA's Career Voyages web-site; a $ 187,939 grant to a community college to assess local geospatial workforce needs and use the findings to develop new and innovative curriculum and career ladder workforce development systems for a cross-section of industries; a $990,125 grant to a training insititution to establish a Geospatial Technology education training center to support workforce applications; a $ 2,599,979 grant to a community college to develop a system of resources that not only addresses workforce development needs, but also promotes growth of existing businesses, especially small and medium business sector, as well as new business development -- all within identified targeted industries.
---
Agency -
Department of Labor
The Department of Labor fosters and promotes the welfare of job seekers, wage earners and retirees by improving their working conditions, advancing their opportunities, protecting their retirement and health benefits and generally protecting worker rights and monitoring national economic measures.
Office - Contact the nearest Employment and Training Administration Regional Office listed in Appendix IV of the Catalog.
---
Relevant Nonprofit Program Categories
---
Program Accomplishments
In fiscal year 2006, approximately 26 new pilot and demonstration projects or major modifications of existing projects were initiated.
Uses and Use Restrictions
Projects shall include the provision of direct services to individuals to enhance employment opportunities and an evaluation component and may include (1) building a demand driven workforce investment system; (2) building the capacity of workers to obtain good jobs with good wages; (3) focusing on key segments of the workforce; (4) building a comprehensive workforce system through new regional economic strategic approaches; and (5) evaluating program effectiveness.
Eligibility Requirements
Applicant Eligibility
State and local governments, Federal agencies, private non-profit and for-profit organizations, including faith-based and community-based organizations, and educational institutions.

Note: Applicant eligibility may be restricted to one or more applicant classes under the particular announcement or solicitation.
Beneficiary Eligibility
Generally limited to the economically disadvantaged and those who are underemployed, unemployed, need to upgrade their skills in order to retain jobs, at-risk youth, and/or to those who evidence barriers to employability.
Credentials/Documentation
Non-governmental entities ordinarily must furnish documentary evidence of adequate financial controls, organizational capacity to undertake the project, and qualified key personnel among other credentials described in the particular announcement or solicitation.
Aplication and Award Process
Preapplication Coordination
None except as specified in solicitations.

This program is excluded from coverage under E.O.

12372.
Application Procedures
Grants for projects are awarded on a competitive basis, announced in a Solicitation for Grant Applications (SGA) in the Federal Register and also on ETA's Web site at http://www.doleta.gov. To compete for a grant, organizations develop a proposal and budget that demonstrate how the organization will address the criteria of the particular announcement or solicitation. The SGA provides all of the necessary information for applying for Federal assistance.
Award Procedures
Procedures for each project are specified in the applicable SGA. Generally, the procedure is as follows: A technical review panel composed of staff from ETA program offices as well as peer reviewers evaluates eligible submitted applications. The panel prepares a report for the ETA Grant Officer identifying the strengths and weaknesses of the application and the cumulative rating. Once selections are made by the Grant Officer, an Award Notification is sent through the appropriate congressional channels for notification. After awardees are notified, the list of awardees is posted on the ETA Web site at www.doleta.gov. If an application is rejected, a letter is sent to the applicant.
Deadlines
Specified in the applicable SGA, but generally 45 to 60 days from announcement date.
Authorization
Workforce Investment Act of 1998, Title I, Subtitle D, Section 171, Public Law 105-220.
Range of Approval/Disapproval Time
From 45 to 90 days.
Appeals
Procedures for each project are specified in the applicable SGA.
Renewals
Project extensions available upon approval by the Grant Officer (renewals are not automatic). Requests for extensions or renewals must be submitted in writing.
Assistance Considerations
Formula and Matching Requirements
In certain instances for particular solicitations or groups of awards, matching or leveraging requirements may be imposed because of statutory requirements and/or administrative decisions.
Length and Time Phasing of Assistance
Most projects last one to two years.
Post Assistance Requirements
Reports
At a minimum, progress and financial reports are required on a quarterly basis as well as a final project report.

Additional requirements are included in the SGA or grant package.
Audits
In accordance with the provisions of OMB Circular No. A-133 (Revised June 27, 2003) Audits of States, Local Governments, and Non-Profit Organizations, nonfederal entities that receive financial assistance of $500,000 or more in Federal awards will have a single or a program-specific audit conducted for that year. Nonfederal entities that expend less than $500,000 a year in Federal awards are exempt from Federal audit requirements for that year, except as noted in Circular No. A-133.
Records
Recipients are required to maintain books, records, documents and other evidence of accounting procedures and practices sufficient to reflect properly all direct and indirect costs of whatever nature claimed to have been incurred for the performance of the grant. Records are to be retained for three years from the date of final payment unless the grant officer authorizes earlier disposal.
Financial Information
Account Identification
16-0174-0-1-504.
Obigations
(Project Grants) FY 07 $26,000,000; FY 08 est $40,000,000; and FY 09 est $17,000,000.
Range and Average of Financial Assistance
$100,000 to $1.75 million.
Regulations, Guidelines, and Literature
Notices of SGAs are published periodically in the Federal Register on the ETA Web site at www.doleta.gov.
Information Contacts
Regional or Local Office
Contact the nearest Employment and Training Administration Regional Office listed in Appendix IV of the Catalog.
Headquarters Office
Office of Grants and Contract Management, Office of Financial and Administrative Management, Employment and Training Administration, Department of Labor, 200 Constitution Ave., N.W., Room N-4716, Washington, DC 20210. Contact: James DeLuca, Telephone: (202) 693-3754, E-mail: DeLuca.James@dol.gov.
Criteria for Selecting Proposals
Criteria for each proposal are specified in the applicable SGA.