National Railroad Passenger Corporation Grants
To provide financial assistance to support the operation of and capital investment in intercity passenger rail service in the United States.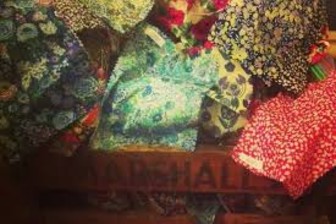 credit: SEW Tanzania Facebook page
Examples of Funded Projects
Funding provided through this program has supported Amtrak's ongoing operation of intercity passenger rail service in the U.S.

Funding for capital investments has been used to support the majority of Amtrak's annual capital investment program, including projects such as fire and life safety improvements to the rail tunnels into New York Pennsylvania Station, the return of Northeast Corridor rail infrastructure to a state of good repair through the replacement or rehabilitation of Amtrak-owned infrastructure, and the acquisition, repair, and/or rebuilding of various types of passenger rolling stock.
---
Agency -
Department of Transportation
The Department of Transportation's mission is to ensure fast, safe, efficient, accessible and convenient transportation that meets vital national interests and enhances the quality of life of the American people, today and into the future.
---
Relevant Nonprofit Program Categories
---
Program Accomplishments
The Amtrak Grants program provides financial assistance to support operation of rail passenger service in 46 states and the District of Columbia. Financial assistance for capital investment provided through this program allows for the recapitalization and improvement of passenger rolling stock, railway infrastructure, and related business systems. The program also provides incentives to improve the cost effectiveness of intercity passenger rail operations and reduce the need for federal operating subsidies.
Uses and Use Restrictions
As specified in individual Grant Opportunity announcements, assistance may be used to fund operating expenses, capital investment activities, and/or payment of debt service obligations.
Eligibility Requirements
Applicant Eligibility
As directed by authorizing and appropriating statute, assistance is available only to the National Railroad Passenger Corporation.
Beneficiary Eligibility
As directed by authorizing and appropriating statute, assistance is available only to the National Railroad Passenger Corporation.
Credentials/Documentation
The applicant must submit all documentation required under the terms of the applicable appropriations law.
Aplication and Award Process
Preapplication Coordination
Preliminary review of project descriptions and budgets with applicant, including assurance of compliance with the National Environmental Policy Act and related laws and orders.

This program is excluded from coverage under E.O.

12372.
Application Procedures
The applicant must submit the following information: Application for Federal Assistance SF-424; Detail project descriptions and budgets; and all information required under the terms of the applicable appropriations law.
Award Procedures
Review of the application package to ensure that all required documents are complete, accurate, and satisfy all provisions of applicable law. Review of project budgets and description to ensure the appropriation language requirements are met. Review of project descriptions for technical issues and consistency with applicable policies, and budgets for appropriateness of cost estimates. After the application package is acceptable to both parties, a grant agreement is drafted, reviewed, and signed by both parties.
Deadlines
None, unless otherwise specified in the governing appropriation law.
Authorization
49 U.S.C. 24104(a); Annual appropriation laws (for 2008: The Department of Transportation Act, 2008, included as Title I in Division K (the Transportation, Housing and Urban Development, and Related Agencies Appropriations Act, 2008) of the Consolidated Appropriations Act of 2008, Public Law No. 110-161).
Range of Approval/Disapproval Time
Timing of Approval/Disapproval typically ranges from between 2-6 weeks.
Appeals
Not applicable.
Renewals
Not applicable.
Assistance Considerations
Formula and Matching Requirements
This program has no statutory formula or matching requirements.
Length and Time Phasing of Assistance
Length and time phasing of assistance is dependant on the specific appropriating and/or authorizing law governing the grant opportunity.
Post Assistance Requirements
Reports
The grantee is required to submit the following reports: Monthly progress reports giving an account of significant progress (findings, events, trends, etc.) made during the reporting period, and a description of any technical and/or cost problems encountered or anticipated that will affect completion of the grant.

Monthly financial status reports using SF 269 or 269A, Financial Status Report.

Monthly Federal Cash Transactions reports using SF 272, Federal Cash Transaction Report.

Monthly detailed reports regarding performance against project budgets and schedules, and forecasts of future performance.

Final report giving details of the results and benefits of the Grantee's improvement efforts.
Audits
Since the eligible applicant has been and will continue to be subject to audits conducted by its own independent auditors, the Department of Transportation's Inspector General, and the General Accounting Office, the FRA does not requiring the applicant to prepare an additional specific audit for the purposes of the grant agreement. However, the applicant must agree to obtain such audits as may be reasonably required by FRA and to allow the Secretary of Transportation, the FRA and their authorized representatives to conduct such audits as they deem appropriate with respect to the financial assistance provided to the Grantee under the agreement. Closeout does not alter the applicant's audit responsibilities. Audit costs for program administration and management are allowable under the agreement to the extent authorized by OMB Circular A-87, Revised; OMB Circular A-21, Revised; or OMB Circular A-122, Revised.
Records
During the course of its activities under a grant agreement and for three years thereafter, the applicant must agree to retain intact and to provide any data, documents, reports, records, contracts, and supporting materials relating to its performance under the agreement as FRA may require. Reporting and record-keeping requirements are set forth in 49 C.F.R. Part 19 for private non-profit and for-profit Grantees. Closeout does not alter these requirements.
Financial Information
Account Identification
For operating assistance grants:
69-0121-0-1-401. For capital investment grants: 69-0125-0-1-401.
Obigations
(Grants) FY 07 $1,293,633,000; FY 08 $1,325,000,000; and FY 09 $0.
Range and Average of Financial Assistance
Awards under this program range from $10,000,000 to $850,000,000, and depend on the amount and breakdown of assistance made available through specific appropriations laws.
Regulations, Guidelines, and Literature
None.
Information Contacts
Regional or Local Office
Not applicable.
Headquarters Office
Office of Railroad Development, Passenger Programs Division (RDV-13), Federal Railroad Administration, 1200 New Jersey Avenue, S.E., Washington, DC 20590.
Criteria for Selecting Proposals
Proposals for projects must support the stated strategic goals of the applicant organization, align with the priorities identified in authorization or appropriation statutes, and of the Secretary of Transportation, and be accompanied by detailed scope and budget documentation. Quantitative or qualitative justification of project prioritization must be provided.