Food and Drug Administration_Research
To assist institutions and organizations, to establish, expand, and improve research, demonstration, education and information dissemination activities; acquired immunodeficiency syndrome (AIDS), biologics, blood and blood products, therapeutics, vaccines and allergenic projects; drug hazards, human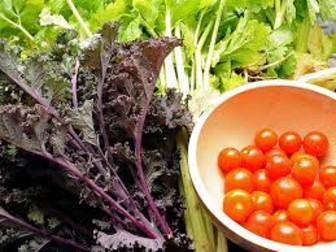 credit: Flickr
and veterinary drugs, clinical trials on drugs and devices for orphan products development; nutrition, sanitation and microbiological hazards; medical devices and diagnostic products, radiation emitting devices and materials; food safety and food additives.

These programs are supported directly or indirectly by the following Centers and Offices: Center for Biologics Evaluation and Researh; Center for Drug Evaluation and Research; Center for Devices and Radiological Health; Center for Veterinary Medicine, Center for Food Safety and Applied Nutrition, National Center for Toxicological Research, the Office of Orphan Products Development and Office of Regulatory Affairs, and the Office of the Commissioner.

Small Business Innovation Research (SBIR) Programs: to stimulate technological innovation; to encourage the role of small business to meet Federal research and development needs; to increase private sector commercialization of innovations derived from Federal research and development; and to foster and encourage participation by minority and disadvantaged persons in technological innovation.

Funding support for scientific conferences that are relevant to the FDA scientific mission and public health are available.

Funds are also provided to assist with State Food Safety Task Force meetings, which are an important mechanism for promoting food safety, food security program coordination, and information exchanges within the states.

The availavility of Food Safety Task Force (FSTF) grant funds is intended to encourage the development and continual occurence of Task Force meetings within each state.
Examples of Funded Projects
(1) Heat Treatment of Bacterial Spores in Dairy Products; (2) Waste Management Education and Research Consortium; (3) Post Marketing Surveillance of Adverse Drug Reactions; (4) International Program on Chemical Safety; (5) Veterinary Antimicrobial Decision Support System; (6) Continuation of the National Center for Food Safety and Technology; (7) Trial of Mycophenolate Mofetil in Myasthenia Gravis; and (8) SBIR: Phase II Patient Dose Tracking system for Fluoroscopic Procedures, (9) various Small Scientific Conferences and Food Safety Task Force Conferences.
---
Agency -
Department of Health and Human Services
The Department of Health and Human Services is the Federal government's principal agency for protecting the health of all Americans and providing essential human services, especially to those who are least able to help themselves.
---
Relevant Nonprofit Program Categories
---
Program Accomplishments
Research: In fiscal year 2007, over 100 new competitive applications were received and 32 new awards were funded. Approximately 77 continuation awards were also funded in fiscal year 2007. In fiscal year 2008, it is anticipated that approximately 90 new competitive applications will be received, approximately 40 new awards will be funded, and approximately 50 continuation awards will be made. SBIR: In fiscal year 2007, 2 Phase I's and 1 Phase II applications were received. In fiscal year 2008 approximately two Phase I, and one Phase II competing awards will be funded. About five competing grants under the Small Scientific Conference Program were funded.
Uses and Use Restrictions
Research grants are awarded to an eligible institution in the name of a principal investigator for a discrete project representing the investigator's interest and competence and are responsive to programmatic requirements as stated in the Request for Application.

Funds are to be used for costs as identified in the Request for Applications and are directly allocable, necessary and reasonable to carry out the research.

Small Business Innovation Research (SBIR) Phase I grants are to establish the technical merit and feasibility of a proposed research effort that may lead to a commercial product or process.

SBIR Phase II grants for this program are for the competitive continuation of the research initiated in Phase I, and which are likely to result in commercial products or processes.

Only Phase I awardees are eligible to apply for Phase II support.

Conference grants provide partial support for domestic scientific conferences.

Food Safety Task Force grant funds are to be utilized only for direct costs incurred to secure meeting facility rental expenses, supplies, publication costs, and in state travel expenses for meeting attendees.

Funds shall not be used for Federal employees to travel to the meetings.
Eligibility Requirements
Applicant Eligibility
The grants are available to any domestic or foreign, public or private, for-profit or non-profit entity (including State and local units of government).

Federal agencies that are not part of HHS may apply.

Organizations that engage in lobbying activities, as described in section 501 (c) (4) of the Internal Revenue Code of 1968, are not eligible.

Other eligible institutions include Private/Public and State Controlled institutions of higher education including Hispanic serving Institutions; Historically Black Colleges and Universities (HBCUs); Tribally Controlled Colleges and Universities (TCCUs); Alaska Native and Native Hawaiian Serving Institutions; Nonprofit with 501(c)(3) IRS Status (other than Institution of Higher Education); Non-domestic (non-U.S.) entity; Small Business; For-Profit Organization (other than Small Business); State Government; Regional Organization; U.S.

Territory or Possession; Indian/Native American Tribal Government (Federal recognized and other than Federally recognized); Indian/Native American Tribally Designated Organization; Faith-based or community based organizations.
Beneficiary Eligibility
Domestic or foreign entitities, public or private Colleges, universities, profit-making organizations, nonprofit institutions, hospitals, and State and local governments; U.S. Territory or Possession; Indian/Native American Tribal Government (Federal recognized and other than Federally recognized); Indian/Native American Tribally Designated Organizations and faith-based organizations.
Credentials/Documentation
All grant applications must present a research plan and provide evidence of scientific competence, experimental methods and programmatic relevance, as well as the availability of necessary equipment, and facilities and resources to accomplish the proposed aims and objectives. Phase I Small Business Innovation Research applications should be an idea or concept with commercial potential; and Phase II applications should provide evidence that commercialization of the research results are plausible. Costs will be determined in accordance with OMB Circular No. A-87 for State and local or Indian Tribal governments; for-profit organizations' with 48 CFR Subpart 31.2 of the Federal Acquisition Regulations (FAR); OMB Circular No. A-21 for educational institutions, 45 CFR 74 Appendix E for Hospitals; OMB Circular No. A-122 for nonprofit organizations and large non-profit organizations listed in Attachment C of OMB circular A-122 are subject to Federal Acquisition Regulation (FAR) 48 CFR Subpart 31.2 (A subawardee would be subject to the cost principles applicable to its type of organization).
Aplication and Award Process
Preapplication Coordination
Not applicable.

This program is excluded from coverage under Executive Order (E.O.)12372.
Application Procedures
The standard application forms, as furnished by FDA through grants.gov and required by 45 CFR 74 and 92 must be used for this program. All research applicants must complete the SF-424 R&R application and all non-research applicants must submit the SF 424-5161 forms for new competing continuations or competing supplemental research grants. Solicited applications in response to Federal Register Announcements and/or the NIH Guide announcements must be submitted through grants.gov. Consultation with Program Staff is available by contacting the Headquarters Office listed below.
Award Procedures
All accepted research grant applications receive a dual scientific review for technical merit by an appropriate initial review group and a second level review by a national advisory Council or Board. All approved applications compete for available funds on the basis of scientific merit and programmatic relevance. All applications accepted under the Radiation Control for Health Safety Act of 1968, Public Law 90-602 and Small Scientific Conference grants, are evaluated under objective review procedures.
Deadlines
Research grant applications due dates are published in the Federal Register and/or in the Funding Opportunity Announcement published in the NIH Guide. SBIR: April 5, August 5 and December 5; Conference grant applications: October 15, January 15, April 15, and July 15. Unsolicited and SBIR applications are received and processed by the Center for Scientific Review at the National Institutes of Health. The Headquarters Office listed below can be contacted for solicited research application deadlines.
Authorization
Public Health Service Act, Title III, Section 301(c), Public Law 78-410, as amended; Radiation Control for Health Safety Act of 1968, Public Law 90-602, 42 U.S.C. 241 and 263; 42 U.S.C. 300u, Title XVII; Small Business Innovation Research Program Reauthorization Act of 1992, as amended, Public Law 102-564 and 106-554.
Range of Approval/Disapproval Time
From 6 to 9 months for research grant applications. SBIR applications: Approximately 6 months. Conference applications: Approximately 3 months.
Appeals
None.
Renewals
Renewals are available. Procedures are the same as for new applications.
Assistance Considerations
Formula and Matching Requirements
None.
Length and Time Phasing of Assistance
Normally, awards are made for 1-year with additional support (up to 5 years) depending on the recommendation of the dual review groups, successful annual performance and availability of funds. Small Business Innovation Research Phase I awards are generally for 6 months; Phase II awards are generally for 2 years.
Post Assistance Requirements
Reports
Program progress reports are due as stated in the Terms and Conditions of award.

Progress reports and financial status reports are required at the end of each budget period.

Final program progress, financial status reports and an invention statements on all projects must be submitted upon completion of the project period.
Audits
In accordance with the provisions of OMB Circular No. A-133 (most recent revision), "Audits of States, Local Governments, and Nonprofit Organizations, nonfederal entities that expend financial assistance of $500,000 or more in Federal awards will have a single or a program-specific audit conducted for that year. Nonfederal entities that expend less than $500,000 a year in Federal awards are exempt from Federal audit requirements for that year, except as noted in Circular No. A-133." In addition, grants and cooperative agreements are subject to inspection and audits by DHHS and other Federal government officials.
Records
Financial and Programmatic records, supporting documents, statistical records and all other records that are required by the terms of the grant, or may be considered pertinent to a grant must be retained for 3 years from the date the grantee submits the final financial status report for the report period. See 45 CFR 74.53 and 92.42 for exceptions and qualifications to the 3 year retention requirement. See 45 CFR 74.48 and 92.36 for record retention and access requirements for contracts and grants.
Financial Information
Account Identification
75-0600-0-1-554.
Obigations
(Grants) FY 07 $24,500,000; FY 08 est $25,200,000; and FY 09 est $25,900,000.
Range and Average of Financial Assistance
$5,000 to $5,000,000.
Regulations, Guidelines, and Literature
42 CFR Part 52 - Grants for Research Project; 45 CFR Part 46 - Protection of Human Subjects; 45 CFR Part 74 - Uniform Administrative Requirements for Awards and Subawards to Institutions of Higher Education, Hospitals, Other Nonprofit Organizations and Commercial Organizations; and certain grants and agreements with States, Local Governments and Indian Tribal Governments; 45 CFR Part 92 - Uniform Administrative Requirements for Grants and Cooperative Agreements to State and Local Governments; the HHS Grants Policy Statement, (Most recent revision) available at http://www.hhs.gov/grantsnet/adminis/gpd/index.htm; and the Public Health Omnibus Solicitation for Small Business Innovation Research Grant applications.
Information Contacts
Regional or Local Office
None.
Headquarters Office
Program and Grants Management Contact: Michelle Hawley, Acting Chief Grants Management Officer, Division of Acquisition Support and Grants, Office of Acquisition and Grant Services, Food and Drug Administration, Department of Health and Human Services, HFA-500, Room 2107, 5600 Fishers Lane, Rockville, MD 20857. Telephone: (301) 827-1991; Fax: (301) 827-7101; Internet address: michelle.hawley@fda.hhs.gov.
Criteria for Selecting Proposals
The major elements in evaluating proposals include the assessment of: (1) The scientific merit and general significance of the proposed study and its objectives; (2) the technical adequacy of the experimental design and approach; (3) the competency of the proposed investigator or group to successfully pursue the project; (4) the adequacy of the available proposed facilities and resources; (5) the necessity of the budget components requested in relation to the proposed project; and (6) the relevance and importance to announced program objectives. For Small Business Innovation Research applications, the major elements in evaluating Phase I grant applications include the assessment of: (1) The technical merit of the proposed research; (2) the soundness of the proposed design and methods; (3) the qualifications of the proposed principal investigator, supporting staff, and consultants; (4) the potential of the proposed research for technological innovation and commercial application; (5) the appropriateness of the budget requested; and (6) the adequacy and suitability of the facilities and research environment. In review of Phase II applications, criteria include those listed above, in addition to the following: (1) the degree in which Phase I objectives were met and the feasibility demonstrated; and (2) the adequacy of the Phase I objectives and methodology for addressing the proposed research. For conference programs, the support of scientific meetings is contingent on the scientific interest and priorities of the individual centers and programs.