Comprehensive Community Mental Health Services for Children with Serious Emotional Disturbances (SED
To provide community-based systems of care for children and adolescents with a serious emotional disturbance and their families.
The program will ensure that services are provided collaboratively across child-serving systems; that each child or adolescent served through the program receives an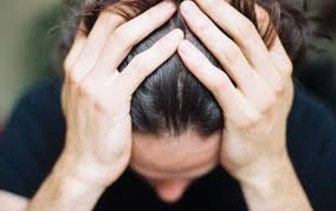 credit: Think Progress
individualized service plan developed with the participation of the family (and, where appropriate, the child); that each individualized plan designates a case manager to assist the child and family; and that funding is provided for mental health services required to meet the needs of youngsters in these systems.
---
Agency -
Department of Health and Human Services
The Department of Health and Human Services is the Federal government's principal agency for protecting the health of all Americans and providing essential human services, especially to those who are least able to help themselves.
---
Relevant Nonprofit Program Categories
---
Program Accomplishments
In fiscal year 2007, 56 continuation awards were made. It is estimated that 41 awards will be funded in fiscal year 2008.
Uses and Use Restrictions
Grant funds may be used for salaries, wages and fringe benefits of professional and support staff; travel directly related to carrying out service activities; supplies, communications, and rental of equipment and space; training specifically aimed at one of the following: the development of individualized service plans; the provision of therapeutic foster care, group home care; intensive home-based services, or intensive day treatment services; administration of the system; and appropriate continuing education of two days or less; contracts for performance of activities under the approved project; and other such items necessary to support project activities.

Grant funds and required matching funds may not be used for: other required services; to purchase or improve real estate property; provide residential care and/or services in residential treatment centers serving more than 10 children in inpatient hospital settings; any training activities with the exception of those mentioned above; and non-mental health services including mental health medical services, educational services, vocational counseling and rehabilitation, and protection and advocacy.
Eligibility Requirements
Applicant Eligibility
States, political subdivisions of a State, such as county or local governments, and Federally Recognized Indian Tribal governments.
Beneficiary Eligibility
Children under age 22 with a diagnosed serious emotional disturbance, serious behavioral disorder, or serious mental disorder.
Credentials/Documentation
In order for an entity to be eligible it must provide the following credentials or documentation along with an application for assistance: (1) Documentation that the State mental health agency of the applicant receives funds from the Center for Mental Health Services Community Mental Health Services Block Grant; (2) documentation that the applicant entity is qualified to deliver services under the State Medicaid Plan and has an agreement to do so, either directly or through a service provider organization; (3) documentation that the State has an approved plan for the development of a system of care for community-based services for children with a serious emotional disturbance approved by the Secretary of the U.S. Department of Health and Human Services. For the purpose of this program, an approved State Mental Health Plan for children and adolescents with serious emotional disturbance submitted in accordance with the requirements of Section 1912 of the Public Health Service Act, will be accepted as such a plan; and (4) matching requirements.
Aplication and Award Process
Preapplication Coordination
This program is eligible for coverage under E.O.

12372, "Intergovernmental Review of Federal Programs." An applicant should consult the office or official designated as the single point of contact in his or her State for more information on the process the State requires to be followed in applying for assistance, if the State has selected the program for review.
Application Procedures
Standard application forms, as furnished by the Public Health Service (PHS 5161-1, Rev. July, 2000) and required by 45 CFR Part 92 for State and local governments, must be used by applicants. Grant application kits may be obtained from: Knowledge Exchange Network (KEN) at 1 (800) 789-2647.
Award Procedures
Applications submitted are reviewed in a two- tired peer review process. Grants in support of projects recommended for approval by the initial review group and the Center for Mental Health Services Advisory Council are awarded directly to the applicant organization.
Deadlines
Contact Headquarters Office listed below for application deadlines.
Authorization
Public Health Service Act, Title V, Part E, Section 561, as amended, Public Law 102-321, 42 U.S.C. 290ff.
Range of Approval/Disapproval Time
From 120 to 180 days.
Appeals
None.
Renewals
None.
Assistance Considerations
Formula and Matching Requirements
Matching requirements pertain to specific instances (Part E of Title V) of the Public Health Service Act as amended by 42 U.S.C. 290ff. This program requires that the applicant entity will, with respect to the costs incurred in carrying out the purpose of this program, make available (directly or through donations from public or private entities) nonfederal contributions towards such costs in an amount not less than $1 for each $3 of Federal funds provided in the first, second and third years of the grant; not less than $1 for each $1 of Federal funds provided in the fourth year of the grant; and, not less than $2 for each $1 of Federal funds provided in the fifth year of the grant.
Length and Time Phasing of Assistance
Project will be funded for up to 6 years. Payments will be made under an Electronic Transfer System.
Post Assistance Requirements
Reports
Quarterly and annual progress reports are required as well as a final performance report.

Annual and final financial status reports are due not later than 90 days following the end of the budget/project periods.
Audits
In accordance with the provisions of OMB Circular No. A- 133, "Audits of States, Local Governments, and Non-Profit Organizations," entities that expend financial assistance of $500,000 or more in a year shall have an audit made in accordance with Circular No. A-133. In addition, 45 CFR Part 74.26 requires that for-profit recipients and subrecipients have an audit performed in accordance with Government Auditing Standards or Circular No. A-133.
Records
There is a 3-year record retention requirement: records shall be retained beyond the 3-year period if the final audit has not been done or findings resolved.
Financial Information
Account Identification
75-1362-0-1-550.
Obigations
(Grants) FY 07 $82,277,923; FY 08 $62,058,726; and FY 09 est not reported.
Range and Average of Financial Assistance
$82,277,923 to $62,058,726; $43,769,800.
Regulations, Guidelines, and Literature
45 CFR 92. Guidelines are provided along with instructions in application kits. PHS Grants Policy Statement, DHHS Publication No. (OASH) 94-50,000, (Revised April 1, 1994).
Information Contacts
Regional or Local Office
None.
Headquarters Office
Program Contact: Gary Blau, PhD, Chief, Child Adolescent and Family Branch, Division of Knowledge Development and Systems Change, Center for Mental Health Services, Substance Abuse and Mental Health Services Administration, Department of Health and Human Services, 1 Choke Cherry Road, 6-1041; Telephone: (240) 276-1980 Rockville, MD 20857. Contact: Gwendolyn Simpson, Grants Management Team Leader, SAMHSA, Department of Health and Human Services, 1 Choke Cherry Road, Rockville, MD 20857. Telephone: (240) 276-1408. E-mail: Gwendolyn.simpson@samhsa.hhs.gov . Use the same numbers for FTS.
Criteria for Selecting Proposals
The following review criteria will be used in evaluating proposals: (1) Potential significance of the proposed project; (2) appropriateness of goals and objectives; (3) adequacy and appropriateness of the proposed approach and activities; (4) evidence of the State's readiness and commitment to the proposed project; (5) commitment to family participation in system development and care of their children and adolescents; (6) degree of cultural competence demonstrated; (7) capability and experience of project director, consultants, and other key staff; (8) adequacy of available resources; (9) reasonableness of the proposed budget; (10) cooperation in the evaluation activities; and (11) evidence of activities directed at developing continues funding support. Award criteria include: (1) quality of proposed project as determined by the review process; (2) geographical distribution; and (3) availability of funds.