NIEHS Hazardous Waste Worker Health and Safety Training
To provide cooperative agreements and project grant support for the development and administration of model worker health and safety training programs consisting of classroom and practical health and safety training of workers and their supervisors, who are engaged in activities related to hazardous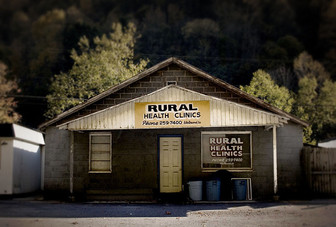 credit: Flickr by Jeua
materials, hazardous waste generation, treatment, storage, disposal, removal, containment, transportation, or emergency response.

To assist organizations in the development of institutional competency to provide appropriate training and education to hazardous waste workers.
Examples of Funded Projects
Programs provide health and safety training and education for occupational populations involved in waste handling and processing at active and inactive hazardous substance treatment, storage and disposal facilities; cleanup, removal, containment, or remedial action at waste sites; hazardous substance emergency response; chemical emergency response; Resource Conservation and Recovery Act corrective actions; hazardous substance disposal site risk assessment and investigation, remedial actions or clean-up by State and local personnel; urban communities surrounding brownfields sites; and transportation of hazardous wastes.
---
Agency -
Department of Health and Human Services
The Department of Health and Human Services is the Federal government's principal agency for protecting the health of all Americans and providing essential human services, especially to those who are least able to help themselves.
---
Relevant Nonprofit Program Categories
---
Program Accomplishments
NIEHS WETP (Worker Education and Training Program) has continued to support training to protect the men and women who handle hazardous waste and materials and who respond to emergencies involving these materials: 131,000 workers received training in nearly 8000 classes - a significant increase from the previous year resulting from the recruitment efforts of the awardees and an increase in demand for initial and refresher Superfund site worker training. The NIEHS WETP continued to provide training in all 50 states, Puerto Rico, and the Pacific territories. Indeed, during a TOPOFF national preparedness exercise, an NIEHS WETP training team was activated to assist in Guam in the clean-up after a dirty bomb explosion. A new five year Request for Applications (RFA) is expected for re-competition of the program in July 2009. Throughout the WETP programs but particularly through the Brownfields and Minority Worker Training Programs, the NIEHS WETP reached out to serve those workers most in need - young working men and women, people of color, who live in polluted brownfields communities and are struggling to better their own lives and their own communities; Spanish-speaking men and women, native born and recent immigrants, who face unacceptably high rates of occupational injury, illness, and even death; and Native American people such as the Navaho railroad crews who, unknown to the general public, are key in preventing and responding to chemical railcar accidents. These are not handout programs; these are bootstrap programs where workers get safety and health training that empowers them, that they take back to their communities, and that, in the case of the inner city youth they train, produce proud taxpaying citizens - frontline environmental workers. WETP is a national program and as such recognizes its duty to serve during national emergencies. From the World Trade Center to Katrina to the California Wildfires, the WETP activates under the National Response Framework - helping to identify the hazardous wastes and materials released during these disasters while developing and delivering safety and health training keyed to these hazards. Many thousands of responders have benefitted from this training, and the WETP has received praise for its work from the U.S. Army Corp of Engineers, FEMA, and OSHA. In the twenty years since Congress created this program, over one and a half million workers have benefitted. During the upcoming year (2007-2008), WETP will build upon this record. In particular, WETP will further develop and implement services to Spanish-speaking workers - meeting their needs for training they can understand and implement. The WETP will continue to prepare for disasters that are certain to occur; for example, curricula and trainers are being prepared for the requirements of a long-term response to a major, devastating earthquake. And the WETP will continue to maintain a gold standard of safety and health training - real hands-on and classroom training that our evaluations show reduces occupational death, disease, and injury. In addition, the WETP has initiated a Small Business Innovation Research (SBIR)/Small Business Technology Transfer (STTR) Program to create products that will support high quality health and safety training for hazardous waste workers and emergency responders utilizing on-line learning. In FY 2006, WETP issued four Phase I SBIR awards and 2 Phase II SBIR awards. Between four to six SBIR/STTR awards will be made in FY 2007 and FY 2008.
Uses and Use Restrictions
Cooperative agreements and project grants are intended to support the direct costs of a project, in accordance with an approved budget, plus indirect costs at a pre-established rate.

Both the award and use of funds are subject to applicable provisions of basic statutory authorities, appropriations acts, pertinent regulations, and operating policies of the National Institute of Environmental Health Sciences (NIEHS), the National Institutes of Health (NIH), and the Department of Health and Human Services (DHHS).
Eligibility Requirements
Applicant Eligibility
A public or private nonprofit entity, including tribal governments, that provide worker health and safety education and training, may submit an application and receive a cooperative agreement or project grant for support of waste worker education and training by a named principal investigator.

Recipients/grantees may use services, as appropriate, of other public or private organizations necessary to develop, administer, or evaluate proposed worker training programs, as long as the requirement for awards to nonprofit organizations is not violated.

Nonprofit organizations which are incorporated under 501(c)(4) are prohibited from receiving grants.
Beneficiary Eligibility
Any public or private entity providing worker safety and health education and training will benefit from this program.
Credentials/Documentation
Applications must be signed by appropriate officials of the submitting institution. Costs will be determined in accordance with OMB Circular No. A-87 for State and local governments, A-21 for universities, and A-122 for private nonprofit other than universities. For other recipient/grantees, costs will be determined by HHS Regulations 45 CFR 74, Subpart Q.
Aplication and Award Process
Preapplication Coordination
Not applicable.

This program is excluded from coverage under E.O.

12372.
Application Procedures
Application forms and instructions for their submission are available from the Office of Extramural Outreach and Information, National Institutes of Health, 6701 Rockledge Drive, MSC 7910, Bethesda, MD 20892-7910. Telephone: (301) 435-0714; e-mail: ASKNIH@odrockml.od.nih.gov and the National Institute of Environmental Health Sciences (MD 3-01), P.O. Box 12233, 104 Alexander Drive, Research Triangle Park, NC 27709. The standard application forms, as furnished by PHS and required by 45 CFR, Part 92, must be used for this program by those applicants that are State and local units of government. This program is subject to the provisions of 45 CFR, Part 92 for State and local governments and OMB Circular No. A-110 for nonprofit organizations, as appropriate.
Award Procedures
As required in HHS Regulations, 42 CFR Part 65, applications will be reviewed administratively by NIEHS staff for completeness and responsiveness to the program announcement. Applications then will be reviewed on a competitive basis for technical merit by an ad hoc review committee composed primarily of non-government members with expertise in occupational safety and health training and hazardous waste operations convened by the NIEHS. A second level of review will be conducted by the National Advisory Environmental Health Sciences Council. This second level of review will be for program relevance. The final approval of these recommendations and decisions concerning funding is made by the Director, National Institute of Environmental Health Sciences (NIEHS) or, if in conflict, by appropriate NIH staff. Formal award notices are sent to successful applicants.
Deadlines
Contact Headquarters Office for deadline information.
Authorization
Superfund Amendments and Reauthorization Act of 1986, as amended, Title I, Section 126, Public Law 99-499; Public Health Service Act, Section 405(b)(1)(C), as amended, Public Law 99-158.
Range of Approval/Disapproval Time
From 8 to 9 months.
Appeals
A principal investigator (P.I.) may question the substantive or procedural aspects of the review of his/her application by communicating with the staff of the Institute. A description of the NIH Peer Review Appeal procedures is available on the NIH home page http://grants.nih.gov/grants/guide/notice-files/not97-232.html.
Renewals
Renewal awards are subject to the same criteria as new applications.
Assistance Considerations
Formula and Matching Requirements
This program has no statutory formula or matching requirements.
Length and Time Phasing of Assistance
Full program cooperative agreements may be awarded for up to 5 years, generally in 12-month budget periods. Funds are released primarily on the basis of an Electronic Transfer System. The Request for Application announcement is expected to be release in the summer of 2009.
Post Assistance Requirements
Reports
A detailed annual cooperative agreement or project grant summary report is required with the renewal application for all program recipients/grantees.

Annual and final progress reports, and financial status reports are required for all awardees.
Audits
In accordance with the provisions of OMB Circular No. A-133 (Revised, June 27, 2003), "Audits of States, Local Governments, and Non-Profit Organizations," nonfederal entities that expend financial assistance of $500,000 or more in Federal awards will have a single or a program-specific audit conducted for that year. Nonfederal entities that expend less than $500,000 a year in Federal awards are exempt from Federal audit requirements for that year, except as noted in Circular No. A-133. In addition, grants and cooperative agreements are subject to inspection and audits by DHHS and other Federal officials.
Records
Expenditures and other financial and program records must be retained for 3 years from the day on which the awardee submits the final financial status report for the report period.
Financial Information
Account Identification
75-0862-0-1-552.
Obigations
Grants: FY 07 $26,906,032; FY 08 $26,288,517; and FY 09 est $26,264,096.
Range and Average of Financial Assistance
$28,248 to $3,187,367; $1,076,241.
Regulations, Guidelines, and Literature
42 CFR 52; 45 CFR 74; 45 CFR 92; NIH Guide to Grants and Contracts; NIH Grants Policy Statement March 1, 2001. Other publications, information, and applications and kits are available from the Office of Extramural Research, Outreach and Activities Resources, National Institutes of Health, Bethesda, MD 20892, and the NIEHS (MD EC-22), P.O. Box 12233, 111 Alexander Drive, Research Triangle Park, NC 27709.
Information Contacts
Regional or Local Office
Not applicable.
Headquarters Office
Headquarters Office: Program Contact: Mr. Joseph T. Hughes, Jr., Program Director, Worker Education and Training Program, National Institute of Environmental Health Sciences, National Institutes of Health, Department of Health and Human Services, P.O. Box 12233, Research Triangle Park, NC 27709. Telephone: (919) 541-0217, E-mail: Hughes3@niehs.nih.gov. Grants Management Contact: Carolyn Mason, Grants Management Officer, Grants Management Branch, Division of Extramural Research and Training, National Institute of Environmental Health Sciences, National Institutes of Health, Department of Health and Human Services, P.O. Box 12233, Research Triangle Park, NC 27709. Telephone: (919) 541-1373, E-mail: Mason6@niehs.nih.gov.
Criteria for Selecting Proposals
The following factors considered for applications for full program cooperative agreements include: (1) Methods and techniques to be used for identifying, describing, and accessing target worker populations and anticipated impact of the proposed program; (2) evidence of the organization's performance and effectiveness in planning, implementing and operating appropriate worker health and safety training and education programs; (3) adequacy of the detailed program plan for curricula development, training of instructors, distribution of course materials, and direct student training; (4) technical and professional expertise of the proposed program director, present or proposed staff, and consultants; (5) methods proposed for evaluating appropriateness, quality, and effectiveness of training; (6) availability of appropriate facilities and equipment to support the described educational and training activities including hands-on instruction and demonstration; (7) evidence of the organization's past performance and effectiveness in planning, implementing, and operating training and education programs for workers; (8) the likelihood that the program will continue beyond the grant period; and (9) reasonableness of the proposed program activities.