Health Program for Toxic Substances and Disease Registry
To work closely with State, local, and other Federal agencies to reduce or eliminate illness, disability, and death resulting from exposure of the public and workers to toxic substances at spill and waste disposal sites.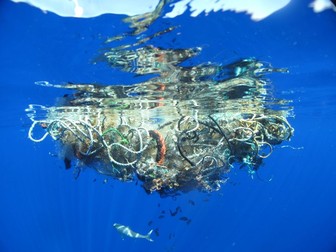 credit: Constantine Alexander Blog
Examples of Funded Projects
(1) A cooperative agreement for educating physicians and other health professionals in the areas of environmental health, site characterizations, and health assessment; (2) a study to address and recommend effective implementation strategies for the integration of environmental medicine into medical school curricula; and (3) conference grants on disease prevention, health promotion, and information/education projects related to preventing exposure and adverse human health effects and diminished quality of life associated with exposure to hazardous substances from waste sites, unplanned releases, and other sources of pollution present in the environment.
---
Agency -
Department of Health and Human Services
The Department of Health and Human Services is the Federal government's principal agency for protecting the health of all Americans and providing essential human services, especially to those who are least able to help themselves.
---
Relevant Nonprofit Program Categories
---
Program Accomplishments
Approximately 14 grantees have been funded and will continue to be funded.
Uses and Use Restrictions
To strengthen State and local environmental health programs.

Services may include: (1) Health assessments; (2) health effects studies; (3) exposure and disease registries; (4) technical assistance; (5) consultation; (6) dissemination of technical information; (7) provision of specialized services and assistance, including responses to public health emergencies; 8) training State and other health professionals in broad areas related to environmental health; and (9) research of chemical toxicity.
Eligibility Requirements
Applicant Eligibility
States or political subdivisions thereof, to include the District of Columbia, American Samoa, Guam, the Commonwealth of Puerto Rico, the Commonwealth of the Northern Mariana Islands, the Federated States of Micronesia, the Virgin Islands, the Federated States of Marshall Island, the Republic of Palau, National organizations, Federally-recognized Indian tribal governments, public and private non-profit universities and colleges.
Beneficiary Eligibility
The general public and particularly individuals and families who reside around or near hazardous waste sites.
Credentials/Documentation
Costs will be determined in accordance with OMB Circular No. A-87 for State and local governments. For other grantees, costs will be determined by HHS regulations 45 CFR 74, Subpart Q. For-profit organization's costs will be determined in accordance with the Federal Acquisition Regulation, 48 CFR, Chapter I, Subpart 31.2, "Cost Principals for Contracts and Commercial Organizations."
Aplication and Award Process
Preapplication Coordination
No preapplication required.

This program is eligible for coverage under E.O.

12372, "Intergovernmental Review of Federal Programs." An applicant should consult the office or official designated as the single point of contact in his or her State for more information on the process required to be followed in applying for assistance, if the State has selected the program for review.
Application Procedures
Information on the submission of applications may be obtained from the Grants Management Officer, Acquisition and Assistance Branch A, Procurement and Grants Office, Centers for Disease Control and Prevention, 2920 Brandywine Road, Room 3000, Atlanta, GA 30341. This program is subject to the provisions of 45 CFR, Part 92 for State and local governments. The standard application forms, as furnished by PHS and required by 45 CFR 92 for State and local governments, must be used for this program. This program is subject to the provisions of OMB Circular No. A-110. By formal agreement, the CDC Grants Management Branch acts on behalf of ATSDR on this matter.
Award Procedures
The Assistant Administrator, ATSDR has final authority to approve funding of applications. When an application is approved for funding, the Grants Management Officer, Centers for Disease Control and Prevention (CDC), acting as agent for ATSDR, will prepare a Notice of Grant Award.
Deadlines
Contact the Headquarters Office listed below for application deadlines.
Authorization
Comprehensive Environmental Response, Compensation, and Liability Act (CERCLA) of 1980, Public Law 99-499, as amended; 42 U.S.C. 9604(i); Resource Conservation and Recovery Act, as amended; Public Law 98-616, 42 U.S.C. 6939a.
Range of Approval/Disapproval Time
Approximately 60 to 90 days.
Appeals
None.
Renewals
Awards are made for project periods of 1 to 5 years with 12-month budget period. Renewals or continuation awards, with the project period are made on the basis of satisfactory progress and availability of fudns.
Assistance Considerations
Formula and Matching Requirements
This program has no statutory formula or matching requirements.
Length and Time Phasing of Assistance
It is anticipated that awards will be for a 12-month budget period with a proposed project period ranging from one to five years.
Post Assistance Requirements
Reports
Annual performance and financial status reports are required no later than 90 days after the end of each budget period.

Performance reports may be requested quarterly.

Final financial status and performance reports are requested 90 days after the end of each project period.
Audits
In accordance with the provisions of OMB Circular No. A- 133 (Revised, June 27, 2003), "Audits of States, Local Governments, and Nonprofit Organizations," nonfederal entities that expend financial assistance of $500,000 or more in Federal awards will have a single or a program-specific audit conducted for that year. Nonfederal entities that expend less than $500,000 a year in Federal awards are exempt from Federal audit requirements for that year, except as noted in Circular No. A-133.
Records
Detailed and accurate records of travel expenditures, personnel hours and all other costs will be retained for ten years in accordance with EPA's "Superfund Financial Management and Recordkeeping Guidance for Federal Agencies." Such documents may be required to provide the basis of cost recovery actions or other litigation. Additionally, this documentation must be available for audit or verification upon the request of the Inspector General.
Financial Information
Account Identification
75-8252-0-1-551.
Obigations
(Grants and Cooperative Agreements) FY 07 $4,168,002; FY 08 $7,482,096; and FY 09 est $8,045,550.
Range and Average of Financial Assistance
$130,000 to $300,000; $200,000.
Regulations, Guidelines, and Literature
Toxicological profiles, Federal regulations for interim procedures to petition for Public Health Assessments published in August 18, 1992 issue of the 42 CFR 90, Health Assessments and Health Effects Studies of Hazardous Substances Releases and Facilities; Final Rule; Published in February 13, 1990, issue of the Status of Health Research Report; Case studies in environmental medicine; and ATSDR Annual Report. PHS Policy Statement No. (OASH) 94- 50,000, (Rev.) April 1, 1994 is available. Section 106 and subsection 118(e) of the Great Lakes Critical Programs Act of 1990 33 U.S.C. 1268(e).
Information Contacts
Regional or Local Office
Not applicable.
Headquarters Office
Program Contact: Beth Gardner, Agency for Toxic Substances and Disease Registry, Office of Financial and Administrative Services, 1600 Clifton Road, NE., Mail Stop F-62, Atlanta, GA 30333. Telephone: 770-488-0572. E-mail address ctg8@cdc.gov: Programmatic Technical Assistance: Joann Flesner, Division of Health Studies, Agency for Toxin Substances, Email address: JFlesner@cdc.gov; Phone: 770-488-0739. Grants Management Contact: Mildred Garner, Grants Management Officer, Procurement and Grants Office, Centers for Disease Control and Prevention, Department of Health and Human Services, 2920 Brandywine Road, Atlanta, GA 30341. Telephone: (770) 488-2745, FAX: (770) 488-2777.
Criteria for Selecting Proposals
(1) Relevance of the proposal to the objective of this program. (2) Demonstrated experience in evaluating human health effects from exposures to hazardous substances in the environment through multimedia exposure pathways. (3) Training and experience of staff to be assigned to and/or hired for the project. (4) Suitability of facilities and equipment available or to be purchased for the project. (5) Appropriateness of the requested budget relative to the work proposed. (6) Capability of the applicant and its consultants to carry out the tasks involved in the project. (7) Soundness and innovation of the proposed approach to the range of activities presented in the project. (8) Capability of the applicant's administrative structure to foster successful scientific and administrative management of the program or study as described in the application. (9) Adequacy of the proposed time frame for completion of programs or studies.