Cancer Research Manpower
Warning
: mysql_fetch_array() expects parameter 1 to be resource, boolean given in
/home/topgover/public_html/cfda_include_program.php
on line
96
To make available support to nonprofit and for-profit institutions interested in providing biomedical training opportunities for individuals interested in careers in basic, clinical, and prevention research important to the National Cancer Program.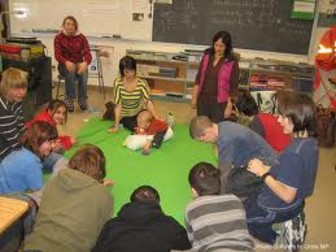 credit: Ashoka
Related ProgramsExamples of Funded Projects
(1) Individual Fellowship: Molecular mechanisms of breast tumor metastasis; Identification of a Melonoma Susceptibilty Gene at 1p22; (2) Institutional Training: Training In Radiation Oncology Sciences; Program for Training in Cancer Epidemiology; (3) Cancer Education: Oncology Nursing Education in End of Life Care; Simultaneous Care: Linking Palliation to Clinical Trials; (4) Career: Community-based Skin Cancer Prevention Research; Prostate Cancer--Mechanisms of Bax induced Cell Death.
---
Agency -
Department of Health and Human Services
The Department of Health and Human Services is the Federal government's principal agency for protecting the health of all Americans and providing essential human services, especially to those who are least able to help themselves.
---
Relevant Nonprofit Program Categories
---