The National Institute of Corrections (NIC) is seeking applications for funding under the Fiscal Year (FY) 2017 Staffing Analysis Manual for Corrections and Technical Assistance.
This program furthers NIC's mission by building the capacity of federal, state, local, and tribal correctional agencies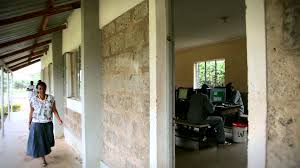 credit: YouTube
to independently evaluate and assess staffing requirements, perform staffing calculations, develop a staffing plan, produce a comprehensive staffing report, and monitor and evaluate the implementation of recommendations from the staffing analysis.
---
---
---
---
Obtain Full Opportunity Text:
NIC Website
Additional Information of Eligibility:
NIC invites applications from nonprofit organizations (including faith-based, community, and tribal organizations), for-profit organizations (including tribal for-profit organizations), and institutions of higher education (including tribal institutions of higher education).
Recipients, including for-profit organizations, must agree to waive any profit or fee for services.NIC welcomes applications that involve two or more entities; however, one eligible entity must be the applicant and the others must be proposed as sub-recipients.
The applicant must be the entity with primary responsibility for administering the funding and managing the entire program.
Full Opportunity Web Address:
http://community.nicic.gov/blogs/nic/archive/2017/01/03/cooperative-agreement-staffing-analysis-manual-for-corrections-and-technical-assistance.aspx
Contact:
Melanie SimmsAdministrative OfficerPhone 202-305-8408
Agency Email Description:
Application questions
Agency Email:
mxsimms@bop.gov
Date Posted:
2017-01-05
Application Due Date:
2017-03-06
Archive Date:
2017-04-05