The Established Program to Stimulate Competitive Research (EPSCoR) is designed to fulfill the mandate of the National Science Foundation (NSF) to promote scientific progress nationwide.
A jurisdiction is eligible to participate in EPSCoR programs if its level of NSF research support is equal to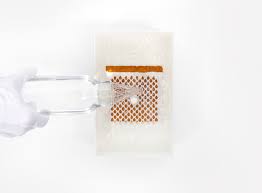 credit: Design Boom
or less than 0. 75 percent of the total NSF research and related activities budget for the most recent three-year period.
Through this program, NSF establishes partnerships with government, higher education, and industry that are designed to effect sustainable improvements in a jurisdiction's research infrastructure, Research and Development (R&D) capacity, and hence, its R&D competitiveness.
RII Track-2 FEC builds interjurisdictional collaborative teams of EPSCoR investigators in scientific focus areas consistent with NSF priorities.
Projects are investigator-driven and must include researchers from at least two RII- eligible jurisdictions with complementary expertise and resources necessary to tackle those projects, which neither party could address as well or rapidly alone.
The Science, Technology, Engineering, and Mathematics (STEM) research and education activities should seek to broaden participation through the strategic inclusion and integration of different types of individuals, institutions, and sectors throughout the project.
Proposals must describe a comprehensive and integrated vision to drive discovery and build sustainable STEM capacity that exemplifies diversity of all types (individual, institutional, geographic, and disciplinary).
The development of diverse early-career faculty is a critical component of this sustainable STEM capacity.
For FY 2020, RII Track-2 FEC proposals are invited on a single topic:
"Harnessing the Data Revolution to solve problems of national importance." A single proposal is submitted for a project.
Support for non-lead collaborating organizations should be requested as subawards.
Separately submitted collaborative proposals are not allowed.
Each participating EPSCoR jurisdiction must have at least one co-PI on the project.
Proposals that do not comply with these requirements will be considered not responsive, and will be returned without review.
---
---
---
---
Obtain Full Opportunity Text:
NSF Publication 20-504
Additional Information of Eligibility:
*Who May Submit Proposals: Proposals may only be submitted by the following: - Jurisdictions that meet the <a href="https://www.nsf.gov/od/oia/programs/epscor/Eligibility_Tables/FY2017_Eligibility.pdf">EPSCoR Eligibility</a> criteria.
For the FY2020 RII Track-2 FEC competition, these are: Alabama, Alaska, Arkansas, Delaware, Guam, Hawaii, Idaho, Iowa, Kansas, Kentucky, Louisiana, Maine, Mississippi, Montana, Nebraska, Nevada, New Hampshire, New Mexico, North Dakota, Oklahoma, Puerto Rico, Rhode Island, South Carolina, South Dakota, Vermont, US Virgin Islands, West Virginia, and Wyoming.
Organizations located in RII-eligible jurisdictions: <ul> <li> Institutions of higher education (Ph.D.-granting and non-Ph.D.
-granting), acting on behalf of their faculty members, that are accredited in and have a campus in the United States, its territories or possessions.
Distinct academic campuses (e.g., that award their own degrees, have independent administrative structures, admissions policies, alumni associations, etc.) within multi-campus systems qualify as separate submission-eligible institutions.
Campuses that plan to submit a proposal through the Sponsored Projects Office of other campuses or organizations should contact NSF to discuss eligibility as early as possible and at least six weeks before submitting such a proposal.
</li> <li> Not-for-profit, non-degree-granting domestic U. S. organizations, acting on behalf of their employees, that include (but are not limited to) independent museums and science centers, observatories, research laboratories, professional societies, and similar organizations that are directly associated with the Nation's research or educational activities.
These organizations must have an independent, permanent administrative organization (e.g., an office of sponsored research) located in the United States, its territories or possessions, and have 501(c)(3) tax status.
</li> </ul> *Who May Serve as PI: Principal Investigators of proposed RII Track-2 FEC projects must be affiliated with eligible organizations in EPSCoR jurisdictions.
In addition, the lead Principal Investigator must be employed by the proposing organization.
Each EPSCoR jurisdiction participating in a proposed project must be represented by a PI or at least one co-PI.
The PI and co-PIs must all have research expertise relevant to the focus area of the research being proposed.
PIs and Co-PIs on current NSF EPSCoR RII Track-2 awards with end dates later than October 31, 2020 are not eligible to submit proposals as a PI or Co-PI in this competition.
Full Opportunity Web Address:
http://www.nsf.gov/publications/pub_summ.jsp?ods_key=nsf20504
Contact:
Agency Email Description:
If you have any problems linking to this funding announcement, please contact
Agency Email:
Date Posted:
2019-10-16
Application Due Date:
Archive Date:
2020-02-23