The Public Affairs Section of the U. S. Embassy Rangoon announces an open competition for a cooperative agreement to develop and implement a Young Southeast Asian Leaders Initiative (YSEALI) Regional Workshop on Mental Wellness (YSEALI) Regional Workshop on Mental Wellness for Reduction of Narcotics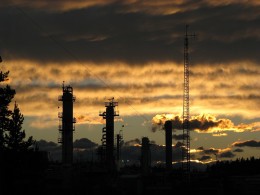 credit: Nautical9 via Flickr
Use in Myitkyina, Kachin State, pending the availability of funding.
Priority Region:
Brunei, Cambodia, Indonesia, Malaysia, Myanmar, Philippines, Laos, Singapore, Thailand, Vietnam, and Timor-Leste.
Program Objectives:
YSEALI (https://asean.usmission.gov/yseali/ ) is the U. S. government's signature initiative to engage emerging leaders in Southeast Asia.
The program aims to create a network of young Southeast Asian leaders who work across national borders to solve common problems.
Through a variety of programs and engagements, YSEALI seeks to build the leadership capabilities of youth in the region, strengthen ties between the United States and Southeast Asia, and nurture a community of leaders who work across borders to solve shared issues.
YSEALI is open to young leaders ages 18-35 who are both citizens and residents of the Association of Southeast Asian Nations (ASEAN) member countries (Brunei, Burma, Cambodia, Indonesia, Laos, Malaysia, the Philippines, Singapore, Thailand, and Vietnam) or Timor-Leste.
Responding to priorities from youth in the ASEAN region, YSEALI programs focus on four themes (Economic Growth, Sustainable Development, Education, and Civic Engagement).
One component of YSEALI are the annual Regional Workshops held across Southeast Asia on strategic topics.
This regional workshop on Mental Wellness for Reduction of Narcotics Use will advance the YSEALI themes of civic engagement and education, and U. S. Embassy Rangoon's strategic goal of strengthening and sustaining healthy communities by promoting discussion of Myanmar's narcotics problem and reduction in use of narcotics.
Left unaddressed, the issue of narcotics addiction will undermine security in Myanmar's communities, the country as a whole, and the Indo-Pacific region.
Yet the topic is often considered taboo and remains under-discussed in media and elsewhere.
The workshop examines the promotion of mental wellness as a powerful tool not only for empowering Southeast Asian youth to tackle the stigma of mental health issues and substance abuse, but also to contribute to the reduction of narcotics use through a compassionate approach that focuses on building resilient and supportive communities.
A body of evidence points to the complex interactions between mental health issues such as anxiety, depression, PTSD, and substance abuse.
Widespread narcotics use by youth across Southeast Asia, facilitated by the availability and low costs of drugs produced in Myanmar, is one of the most pressing issue of the region, underpinned by socioeconomic and environmental challenges that are common to many young Southeast Asians:
exclusion from economic, political and civic participation; job precariousness; violence and conflict.
The 2017 World Health Organization's report "Mental Health Status of Adolescents in Southeast Asia:
Evidence for Action" presents evidence on mental health and substance use collected in Global School-based Student Health Surveys among adolescents aged 13–17 years.
The report states that "Current drug use also remains high especially in some countries such as Bhutan, Maldives, Thailand and Timor-Leste […]This report presents data on current marijuana use (except in India and Myanmar where current use of any drug is reported) as a proxy indicator of drug use as these data were collected for most countries and varied from 1. 0% in Indonesia to 1 2. 0% in Bhutan.
The pooled estimate across the 10 countries is 2. 5%".