Fellowships support individuals pursuing advanced research that is of value to humanities scholars, general audiences, or both.
Recipients usually produce articles, monographs, books, digital materials, archaeological site reports, translations, editions, or other scholarly resources in the humanities.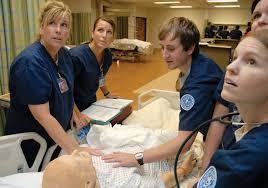 credit: nursingschoolspro
Through NEH-Mellon Fellowships for Digital Publication, the National Endowment for the Humanities and The Andrew W.
Mellon Foundation jointly support individual scholars pursuing interpretive research projects that require digital expression and digital publication.
To be eligible for this special opportunity, an applicant's plans for digital publication must be essential to the project's research goals.
That is, the project must be conceived as digital because the nature of the research and the topics being addressed demand presentation beyond traditional print publication.
Successful projects will likely incorporate visual, audio, and/or other multimedia materials or flexible reading pathways that could not be included in traditionally published books, as well as an active distribution plan.