NIST invites applications from eligible applicants to research and assess the economic impact of NIST's and other federal laboratories' contributions to a selected technology field through the development and transfer of relevant documentary or other standards.
Specifically, the awardee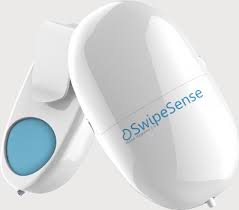 credit: SwipeSense Official Website
will select a single, appropriate technology area to which NIST and other federal laboratories have contributed to standards development and propose three relevant programs in this selected technology area for analysis (final program determinations will be made in consultation with NIST).
The awardee will produce a case study analysis of each of the three programs and, where appropriate, a quantitative assessment of the retrospective economic impacts of these three standards research programs.
The awardee will also conduct a literature review to determine the portion of the national economic impact of the standards in the selected technology area that is attributable to contributions from all federal labs, and from NIST individually.