The National Endowment for the Arts (NEA) is the only arts funder in America—public or private—that provides access to the arts in all 50 states, the District of Columbia, and U. S. territories.
Through our grantmaking to thousands of organizations each year, we support the creative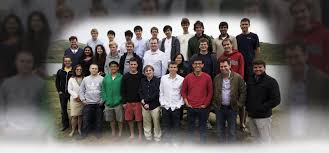 credit: thielfellowship
capacity of communities to provide all Americans with diverse opportunities for arts participation.
Since 2001, the Challenge America program has extended the NEA's reach by promoting equal access to the arts in communities across America.
We are committed to diversity, equity, inclusion, and fostering mutual respect for the diverse beliefs and values of all individuals and groups.
Challenge America offers support primarily to small organizations for projects in all artistic disciplines that extend the reach of the arts to populations that are underserved.
Our support of a project can start no sooner than January 1, 202 3. Grants awarded under these guidelines generally may cover a period of performance of up to two years.
Previous NEA applicants recommended for FY 2020, FY 2021, or FY 2022 funding in Grants for Arts Projects (formerly known as Art Works), Research Grants in the Arts, or Our Town are not eligible to apply.
If an organization applies to the Challenge America category, it may not also apply to the Grants for Arts Projects category during the same calendar year.