The NEA Research Labs program funds transdisciplinary research teams grounded in the social and behavioral sciences, yielding empirical insights about the arts for the benefit of arts and non-arts sectors alike.
Established in FY 2017, the NEA Research Labs continue to build public knowledge about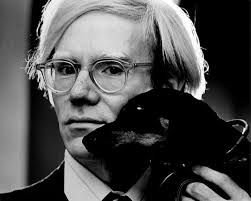 credit: Wikipedia
the arts and their contributions to individuals, communities, and society at large.
Through this program, we are cultivating transdisciplinary research partnerships that are producing research findings and evidence-based tools of value not only to arts practitioners, but also to non-arts sectors such as healthcare, education, and business or management.
Institutions of higher education and/or nonprofit research and policy organizations may submit applications to be NEA Research Labs.
The NEA Research Labs program offers grant funding for longer-term research agendas.
These agendas will include multiple research studies and activities that build and inform the field throughout the life of an NEA Research Lab.
Applicants seeking grant funding for a specific and discrete research study should refer to the Research Grants in the Arts program guidelines.
Each NEA Research Lab will design a transdisciplinary research agenda, conduct project activities to execute that agenda, and prepare and disseminate reports and other products or services that will contribute substantively to a wider understanding of one of the following research areas of special interest to the NEA:
Measuring the Impacts of the Arts:
• On U. S. Economic Growth, and/or Innovation • On Cognition and Learning • On Health and Wellness for Individuals Monitoring and Improving Systems:
• Community Health and/or Revitalization • Diversity, Equity, Inclusion, and Accessibility in the Arts • Other Aspects of the Arts Ecology These research areas correspond with priority topics and related questions identified in the NEA's research agenda for FY 2022-2026, which is available through the "Guidelines and Application Instructions" link below.
Applicants are strongly urged to consult the agenda for detailed descriptions of each priority topic and for related sample questions.
NEA Research Labs serve as "hubs" or centers of excellence in the domain of interest.
Each NEA Research Lab will develop a pipeline of projects or products, including a website, while conducting at least one major study.
More detail on NEA Research Labs activities can be found in the "NEA Research Lab Project Activities" section.