For application guidelines and instructions see here:
https://www.arts.gov/grants/translation-projects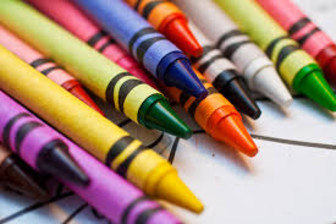 credit: Flickr
---
Relevant Nonprofit Program Categories
---
---
---
---
Obtain Full Opportunity Text:
NEA Website Announcement
Additional Information of Eligibility:
Eligible applicants for this funding opportunity are: � Nonprofit with 501(c)(3) IRS status (other than institution of higher education).
� Community-based organizations.
� Faith-based organizations.
� Tribal organizations.
Applications for this funding opportunity announcement are limited to community-based organizations (CBOs), public non-profit, private non-profit, faith-based, and tribal organizations, because of their credibility among individuals living with HIV and those at high risk for HIV infection.
Non-profit organizations and CBOs have proven their ability to access hard to reach populations that have traditionally suffered exclusion from mainstream interventions and other agencies.
Eligible applicants must be located in and provide services in the following Eligible Metropolitan Statistical Areas (MSA).
An MSA is defined as a core area containing a substantial population nucleus together with adjacent communities having a high degree of social and economic integration with that core.
MSAs comprise of one or more entire counties.
The following MSAs were selected based on having the greatest number of AIDS diagnoses among MSM of color living in 2008.
(Reported 2004-2008 Cumulative AIDS diagnoses among MSM of color).
Limiting competition to the listed MSA will provide the greatest effectiveness for this funding because it will reach those areas with the greatest need for HIV prevention services targeting the selected population.
1.
Atlanta-Sandy Springs-Marietta, GA 2.
Austin-Round Rock, TX 3.
Baltimore-Towson, MD 4.
Baton Rouge, LA 5.
Birmingham-Hoover, AL 6.
Boston, Mass-NH 7.
Charlotte-Gastonia-Concord, NC-SC 8.
Chicago, IL-IN-WI 9.
Cincinnati-Middletown, OH-KY-IN 10.
Cleveland-Elyria-Mentor, OH 11.
Columbia, SC 12.
Columbus, OH 13.
Dallas, TX 14.
Denver-Aurora, CO 15.
Detroit, MI 16.
El Paso, TX 17.
Houston-Baytown-Sugar Land, TX 18.
Indianapolis, IN 19.
Jackson, MS 20.
Jacksonville, FL 21.
Kansas City, MO-KS 22.
Las Vegas-Paradise, NV 23.
Los Angeles, CA 24.
Memphis, TN-MS-AR 25.
Miami-Fort Lauderdale, FL 26.
Milwaukee-Waukesha-West Allis, WI 27.
Minneapolis-St.
Paul-Bloomington, MN-WI 28.
Nashville-Davidson--Murfreesboro, TN 29.
New Orleans-Metairie-Kenner, LA 30.
New York, NY-NJ-PA 31.
Orlando, FL 32.
Philadelphia, PA-NJ-DE-MD 33.
Phoenix-Mesa-Scottsdale, AZ 34.
Raleigh-Cary, NC 35.
Richmond, VA 36.
Riverside-San Bernardino-Ontario, CA 37.
San Antonio, TX 38.
San Diego-Carlsbad-San Marcos, CA 39.
San Francisco-Oakland, CA 40.
San Jose-Sunnyvale-Santa Clara, CA 41.
San Juan-Caguas-Guaynabo, PR 42.
Seattle, WA 43.
St.
Louis, MO-IL 44.
Tampa-St.
Petersburg-Clearwater, FL 45.
Virginia Beach-Norfolk-Newport News, VA-NC 46.
Washington, DC-VA-MD-WV
Full Opportunity Web Address:
https://www.arts.gov/grants/translation-projects
Contact:
Agency Email Description:
NEA Web Manager
Agency Email:
Date Posted:
2022-08-10
Application Due Date:
Archive Date:
2011-06-16