The NSI is the only national leadership program designed specifically for first-term sheriffs.
It introduces first-term sheriffs to their leadership role, specifically as it relates to the sheriff's role in his/ her organization, local criminal justice system, and community.
All leadership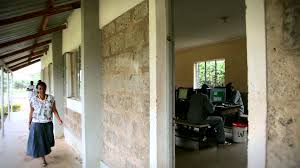 credit: YouTube
concepts are taught within the context of the experience of the first-term sheriff.
This program is critical to addressing the leadership-development needs of new sheriffs for 4 primary reasons:
The first is the complexity of the leadership role which stems from the complexity of the Office of Sheriff.
Secondly is the turnover of the office and the multiple complexities that accompany a change of command.
Next there is a lack of preparation for the leadership role since in many cases, new sheriffs have no experience in any of the functions they are elected to oversee and many new sheriffs are assuming a leadership role for the first time.
Lastly, there is a lack of leadership-development training available to newly-elected sheriffs even though many state associations offer orientation training to newly-elected sheriffs, the training typically deals with responsibilities and obligations under the state's constitution.
Only the NSI addresses the leadership role, specifically as it relates to the role of sheriffs in their own organization, their local criminal justice system, and their community.
NIC will be responsible for the lodging, meals and travel related costs for all 30 student-sheriffs.