NIC has been providing staffing analysis resources to the corrections community for over 30 years.
Their staffing analysis process and methodology are widely regarded as the industry standard within the corrections community and beyond.
Through this cooperative agreement, NIC seeks to provide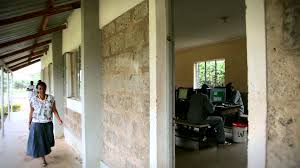 credit: YouTube
the corrections community with opportunities to participate in the VILT version of staffing analysis training.
This program will enhance and expand staffing analysis training and technical assistance for federal, state, local, and tribal correctional agencies.Extracted from the processes and methodology depicted in NIC staffing analysis resources, the staffing analysis VILT curriculum was developed with distinct advantages for the participating agencies over the in-class delivery method.
The staffing analysis process can be time-consuming and daunting for new or inexperienced analysts.
As with most things, practical experience is the best instructor.
Due to the natural time constraints of in-class training, NIC's in-class curriculums offer a brief practical exercise involving most of the staffing analysis processes.
Participants finish the course with a good idea of the process, but it is a condensed version that cannot replicate the experience of participating in a staffing analysis from start to finish.
Unlike the in-class curriculum, the NIC staffing analysis VILT training program provides participating agencies with step-by-step instruction and actual completion of a staffing analysis over the course of the training engagement.
Applicants are strongly encouraged to use instructers that have not previously facilitated the NIC staffing analysis program and will receive additional consideration in the review process.
This will enable NIC to increase the base number of instructors available.