Nationally, about 65% of jails are filled with pretrial defendants who are charged with but not convicted of a crime.
Many of these pretrial detainees, if released, have a high probability to appear at all of their scheduled court hearings and have a low probability of being re-arrested during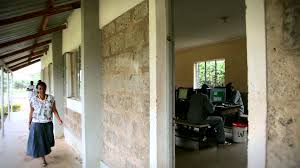 credit: YouTube
the pretrial phase of their case.
However, our current system also allows defendants who have a high probability of flight or of being re-arrested to be released from custody, thus compromising public safety and confidence of the criminal justice system.The National Institute of Corrections recognizes the necessity for state and local criminal justice systems to develop pretrial justice systems and agencies with established structures based on the law and evidence-based practices that help practitioners make consistent pretrial release and detention decisions.
The pretrial release or detention decision is critical and is known to affect future criminal justice decisions and outcomes for a defendant.
Because of the potential of this decision has to influence future criminal justices outcomes, NIC has made significant investments in the development of sound and fundamental information and tools that will support fair, just, and consistent pretrial release and detention decisions that increase public safety and court appearance during the pretrial phase of a case.NIC's strategy to meet its mission and goals is to provide the the pretrial services field with a series of responsive trainings, individualized onsite pretrial system and agency assessments, and publications.
Individually and collectively these interventions are intended to build the capacity of pretrial decision makers to make legal and evidence-based decisions supported by effective pretrial justice system and agency practices.
The result should be the overarching goals of maximizing public safety, maximizing court appearance, and maximizing release.