The purpose of this NOFO is to solicit applications for multiple cooperative agreement awards to provide funding support for the implementation of the Complete Trip – ITS4US Deployment Program Phases 2 and 3. This competition is limited to the five deployment projects previously selected by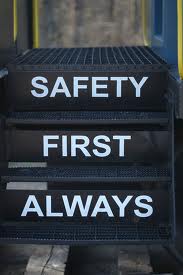 credit: Flickr
DOT under a full and open competition (Broad Agency Announcement (BAA) Number 693JJ3-20-BAA-0004).
The previously selected deployment projects received contract awards for Phase 1 Concept Development in January 202 1. The selected projects and Phase 1 contract numbers are listed below, and described online at https://www.its.dot.gov/its4us/index.htm.
This NOFO supports "The Complete Trip – ITS4US Deployment Program" for the ITS JPO within DOT.
The Complete Trip - ITS4US Deployment Program is a $40 million multimodal effort, led by the ITS JPO and supported by the Office of the Secretary of Transportation (OST), FHWA, and the Federal Transit Administration (FTA) to identify ways to provide more efficient, affordable, and accessible transportation options for underserved communities that often face greater challenges in accessing essential services.
The program aims to solve mobility challenges for all travelers with a specific focus on underserved communities, including people with disabilities, older adults, low- income individuals, rural residents, veterans, and limited English proficiency travelers.
This program will enable communities to build local partnerships, develop and deploy integrated and replicable mobility solutions to achieve complete trips for all travelers.
To carry out the deployment program, DOT conducted a full and open procurement, and awarded five firm-fixed-price Contract awards for the Deployment Concept Development/Planning Stage, lasting 12 months (Phase 1).
Under this NOFO, DOT now intends to award cost-reimbursement, cost-sharing cooperative agreements for the design/testing and operation/evaluation phases (Phases 2 and 3) of the deployment program.