Invitation:Pre-Application Conference TentativeDates:
November 29, 2018(Washington, DC) and December 7, 2018 (London, UK) DearInternational Development Community:
The United States Agency for International Development (USAID) invitesorganizations working on the prevention, detection, and response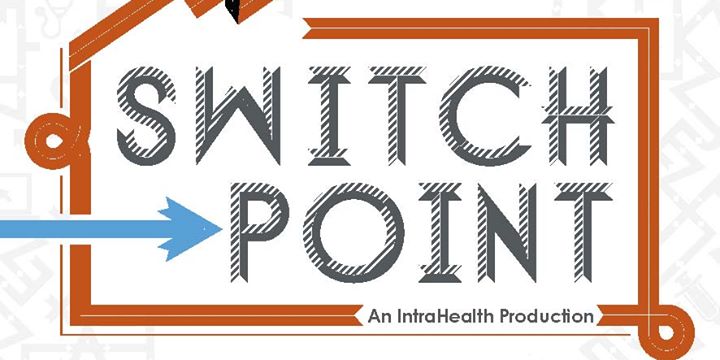 credit: SwitchPoint2014 Facebook Page
of infectiousdisease threats to participate in one of two pre-application conferences beingorganized by USAID's Emerging Threats Division that will be held on November29, 2018, in Washington, DC, and on December 7, 2018, in London, UK.
At thesemeetings, USAID plans to discuss a Request for Information (RFI) that isanticipated to be released in approximately 30 days from this publication inorder to solicit feedback from a broad range of stakeholders, including thehigher education community, on a planned activity to equip current and futureworkforces with the multisectoral skills and competencies required to addressinfectious disease threats.
Addressinginfectious disease threats requires workforces that not only have the technicalskills and competencies to function within their own discipline and sector, butalso possess the skills to effectively and sustainably work across sectors anddisciplines.
USAID has invested fornearly a decade in the development of two regional OH university networks inAfrica and Southeast Asia that are committed to transforming health workforcesto function more effectively and across sectors:
One Health Central and EastAfrica (OHCEA), which is based in Kampala, Uganda, and Southeast Asian OneHealth University Network (SEAOHUN), which is based in Chiangmai, Thailand.These networks are comprised of 144 schoolsand faculties in 84 universities across 12 countries.
Under OHW NextGeneration, USAID plans to build on this investment by strengthening theorganizational capacity of these two networks to use assessments ofmultisectoral workforce capacity to inform the design and adaptation oftraining and educational offerings, develop and deliver educational offeringsin alignment with prioritized One Health core competencies and technicalskills, and acquire and manage direct donor funding.
Onecooperative agreement will be awarded to a qualified higher educationinstitution that will represent a coalition of universities and other publicand private sector organizations that will work with OHCEA and SEAOHUN, asbeneficiary institutions.
Moreinformation on eligibility can be found under the "Eligibility" section of thisSynopsis.
Thisis an open invitation, however, the meetings will have limited capacity.
Assuch, USAID kindly requests that all organizations planning to participate tolimit attendance to two (2) participants.
USAID also recommends thatparticipants represent their organization's technical expertise as well astheir business management capabilities (e.g., grants, contracts, financialaspects).
To RSVP, organizationsshould email ohwnextgen@usaid.gov with the following information:
EMAILSUBJECT:
OHW Next Gen Pre-Application Conference (indicate Washington, DC orLondon, UK) RSVPINFORMATION:
Full name, title, organization, email, phone of up to two (2)participants RSVPsto this event must be acknowledged by USAID, as space is limited.
The RSVPacknowledgment will provide more detail regarding the meeting location andtime.
Only those participants who receive an email acknowledgment will beallowed to participate in the Pre-Application Conferences.
RSVPs will beaccepted until the meeting capacity is met or through Friday, November 23,201 8. Any questions about thepre-application conferences may be directed to ohwnextgen@usaid.gov.
Please noteQUESTION:
OHW Next Gen Consultation Meeting in the Subject Line.
Thank you for yourinterest in USAID's Emerging Threats Programming.
THIS NOTICE IS NOT A COMMITMENT TO AWARD.
A Request forInformation (RFI) will be released on Grants.gov prior to the pre-applicationconferences.
This Notice is being issued so that interested parties areaware of USAID's intention to post this RFI in the near term and hold thepre-application conferences.
Questions and comments on the RFI and its commentsshould be submitted once it is posted.
Please note that USAID will not reimburse travel and transportationexpenses or any other expenses to attend the pre-application conference inWashington, DC or London, UK.
All of theinformation contained in this Notice is subject to change.