The USAID/Europe & Eurasia (EE) Bureau seeks to partner with relevant stakeholders to strengthen the investigative journalism sector in the Europe & Eurasia region.
The Strengthening Transparency and Accountability through Investigative Reporting (STAIR) program will advance key USAID/EE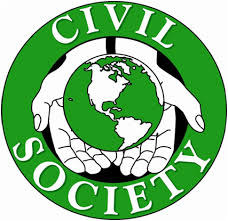 credit: Razoo
priorities, as noted in the Department of State and USAID's Joint Regional Strategy for Europe and Eurasia (https://www.state.gov/wp-content/uploads/2019/04/JRS_EUR-EE_UNCLASS_508_CMC.pdf), the Interim National Security Strategy (https://www.whitehouse.gov/wp-content/uploads/2021/03/NSC-1v 2. pdf), and the U. S. Strategy on Countering Corruption (https://www.whitehouse.gov/wp-content/uploads/2021/12/United-States-Strategy-on-Countering-Corruption.pdf).
These include addressing malign influence; revitalizing support for democracy, human rights, and inclusive development; and fighting corruption as an entry point for malign influence, a barrier to U. S. investment, and a corrosive societal force.Under this award and subject to the availability of funds, USAID intends to provide up to $20 million for the total estimated award amount for five years.
The program will seek to support the role of investigative journalism in promoting greater government accountability and transparency in Europe and Eurasia, including building resilience against authoritarian influence, and to improve the sustainability of the investigative journalism sector.
Building on USAID's support to investigative reporting in the region since 2007, STAIR will operate in Europe and Eurasia, including, but not limited to, the following countries:
Albania, Armenia, Belarus, Bosnia-Herzegovina, Czech Republic, Hungary, Georgia, Kosovo, Moldova, Montenegro, North Macedonia, Poland, Slovakia, and Ukraine (the final set of countries in which STAIR will work will be confirmed when the award is made).STAIR has the following objectives:Objective 1:
Collaborative Journalism.
Support collaborative investigative journalism networks, including the next generation of investigative reporters and editors, to expose crime, corruption, and corrosive capital across Europe & Eurasia;Objective 2:
Capacity.
Foster investigative outlets' organizational and financial viability; andObjective 3:
Security.
Develop and advance proactive, holistic approaches to safety and security support for investigative journalists.Please see the "Related Documents" tab of this posting for the full RFA.
Questions are due by April 18, 2022 at 10 am EDT.
Please see the RFA for additional information.