USAID will support a nonpartisan civic engagement activity that seeks toinform voters and the general public about the election process and promote theroles and responsibilities of the voter.
This activity will have threecomponents:
voter education, long- and short-term observation, and electoraladministration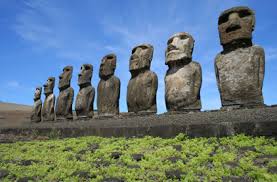 credit: sheknows
and legislation monitoring, which together will support theoverall goal of increasing citizen involvement in and responsibility for thegovernance process.
---
---
---
---
Obtain Full Opportunity Text:
http://www.grants.gov
Additional Information of Eligibility:
1.
Eligible Applicants: Local organizations only.
Local organizations are defined as an individual, a corporation, a nonprofit organization, or another body of persons that: (1) Is legally organized under the laws of the Kyrgyz Republic; and(2) Has as its principal place of business or operations in; and(3) Is majority owned by individuals who are citizens or lawful permanent residents of the Kyrgyz Republic; and (4) Is managed by a governing body the majority of who are citizens or lawful permanent residents of the country receiving assistance.
For purposes of this section, 'majority owned' and 'managed by' include, without limitation, beneficiary interests and the power, either directly or indirectly, whether exercised or exercisable, to control the election, appointment, or tenure of the organization's managers or a majority of the organization's governing body by any means.
These eligibility requirements apply to the principal applicant only and do not apply to any sub-awardee.USAID welcomes applications from organizations that have not previously received financial assistance from USAID.
Full Opportunity Web Address:
http://www.grants.gov
Contact:
Agency Email Description:
abaioralova@usaid.gov
Agency Email:
Date Posted:
2019-09-16
Application Due Date:
Archive Date:
2012-09-21