The United States Government, represented by the U. S. Agency for International Development (USAID)/Central Asia, is seeking input from interested organizations, individuals and potential offerors who may provide comments, input, opinions and recommendations in response to the proposed questions outlined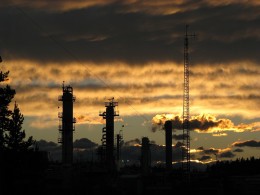 credit: Nautical9 via Flickr
in this Request for Information (RFI).
Responses to this notice are not considered an application and will not be accepted or evaluated by the Government as a result of this RFI.
Only responses with the information requested in this RFI will be reviewed.
Responses received may be used for planning and design purposes.
Release of this RFI in no way obligates the United States Government or USAID to release a funding opportunity or solicitation for this proposed activity, nor are either responsible for any costs incurred in prepairing responses to this RFI.
Responses must be submitted electronically to AlmatyAASolicitations@usaid.gov with a copy to Tatyana Timoshenkova, Acquisition and Assistance Specialist, at ttimoshenkova@usaid.gov and Joshua Schramm, Contracting Officer at jschramm@usaid.gov under the title:
RFI No 72011519RFI00011 for USAID/Central Asia Regional Water and Environment Program.
The submitted information must not exceed 3pages, including annexes/attachments.
Submissions will receive an electronic confirmation acknowledging receipt.
USAID will not provide feedback or responses to questions submitted in response to this RFI and no applications or resumes will be accepted or considered.
Your responses will not be made public.
Thank you for your interest in this Request for Information.
Due Date:
October 4, 2019, 9AM, Almaty Time