Posting Date:
May 5, 2021Issued by:
USAID/BangladeshIssued Through:
Office of Acquisition and AssistanceReference Number:
72038821RFI00002Response Due Date:
May 27, 2021Closing time:
16:30 Hours Local Bangladesh TimeNotice Type:
Request for InformationSubject:
USAID/Bangladesh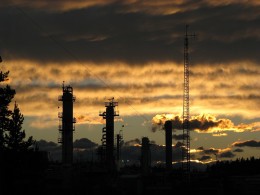 credit: Nautical9 via Flickr
Request for Information on USAID's Community Nutrition and Health ActivityTo:
All Interested Respondents/PartiesPursuant to Federal Acquisition Regulation (FAR) part 1 5. 201(e), the United States Government, represented by the United States Agency for International Development (USAID) in Bangladesh, is publishing this Request for Information (RFI) in order to obtain information, opinions, and recommendations from all interested public and private parties with respect to the Community Nutrition and Health aspects in BangladeshThis RFI is issued solely for gathering information and innovative ideas for new design planning purposes and does not constitute a Request for Applications (RFA).
Responses to this RFI are not applications and will not in any way be deemed to form any binding agreement with the RFI issuing authority.
Responses to this RFI are strictly voluntary, and USAID will not pay respondents for information provided in response to this RFI.
Responses to this RFI will not be returned, and respondents will not be notified of the result of the review.
This RFI will not be construed as a commitment by the U. S. Government to issue any solicitation and/or award any other instruments.
Respondents are solely responsible for bearing all expenses associated with preparation and submission of a response to this RFI.It is a potential applicant's responsibility to monitor the government point of entry, i.e.
https://beta.sam.gov and/or https://www.grants.gov/ for the release of any further information related to this activity.
It should be noted that responding to this RFI will not give any advantage to any organization in any subsequent procurement.
USAID/Bangladesh will not provide answers to any questions submitted in response to this RFI.Overview The United States Government, represented by the U. S. Agency for International Development, is requesting information and comments on the attached Concept note for the activity entitled Community Nutrition and Health Activity.
The final Concept note/Program Description will be incorporated into a subsequent Request for Application for the applicant's technical response.
USAID/Bangladesh anticipates awarding a five-year Cooperative Agreement to improve the nutritional status of women and children within the 1,000 days defined as pregnancy to the child's second birthday.
The Community Nutrition and Health Activity seeks to support maternal and infant and young child nutrition status by 1) improving the quality of nutrition and health services provided at community level; 2) improving nutrition and health behaviors; and 3) strengthening governance for nutrition at national and sub-national levels.
The Activity also seeks to improve communities' resilience to shocks as a cross-cutting outcome.
RFI Submission:All types of eligible organizations and parties are strongly encouraged to provide information or comments by the closing date and time noted on page 1. Submission via email is required; phone calls or hard copy delivery will not be accepted.
E-mail submission shall be sent to nhilgendorf@usaid.gov and jfarjana@usaid.gov.
The email subject line should read:
"Response to Request for Information No.
72038821RFI0000 2. "Respondents shall use only size 12 Times New Roman font or similar size typeset, 8. 5 by 11 inch paper, and single-spaced pages for all narrative documents, with each page numbered consecutively.
If the respondent cares to include relevant reports, those reports may be included, preferably as embedded links.
The submission must be in English.
Please do not submit applications, proposals, or resumes as they will be discarded.
All information provided will become the property of USAID, will not be returned, and will not be released publicly.
Submissions will not be acknowledged, nor will a response to information or comments be made.
USAID reserves the right to use information provided by respondents for USAID's own purposes.
Proprietary information must not be sent.
As a reminder, USAID/Bangladesh is not requesting applications at this time.
A solicitation may or may not be issued at a later date.
In preparing a formal solicitation, USAID/Bangladesh reserves the right to incorporate, or not to incorporate, any and all comments into the RFA.
Thank you for your interest in USAID/Bangladesh activities, and we look forward to your interest.Sincerely,Nathan HilgendorfContracting and Agreement Officer USAID/BangladeshAttachment 1:
Draft Concept NoteAttachment 2:
Information Requested