Synopsis 1-Final Version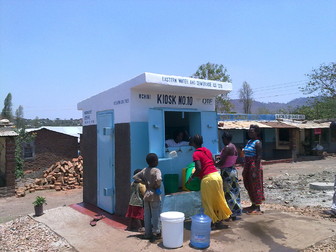 credit: From Wikipedia
---
---
---
---
Obtain Full Opportunity Text:
Notice of Funding Opportunity 72044021RFA00007 STEPS
Additional Information of Eligibility:
Eligibility for this NOFO is restricted to only Vietnamese organizations as defined below.
Therefore, applications should be from qualified local, Vietnamese entities, such as private, nonprofit organizations (or for-profit companies willing to forego profits), including private voluntary organizations, universities, research organizations, professional associations, and relevant special interest associations.USAID defines a local organization as one that:- Is legally organized under the laws of the recipient country;- Has as its principal place of business or operations in Vietnam;- Is majority-owned by individuals who are citizens or lawful permanent residents of the recipient country; - Is managed by a governing body the majority of who are citizens or lawful permanent residents of Vietnam.
The term "majority owned" and "managed by" include, without limitation, beneficiary interests and the power, either directly or indirectly, whether exercised or exercisable, to control the election, appointment, or tenure of the organization's managers or a majority of the organization's governing body by any means.
The eligibility requirements apply to only the principal applicant.
USAID will not accept applications from individuals.
USAID welcomes applications from organizations that have not previously received financial assistance from USAID.
Full Opportunity Web Address:
72044021RFA00007_STEPS_USAID Vietnam_06012021
Contact:
Agency Email Description:
-
Agency Email:
Date Posted:
2021-06-01
Application Due Date:
Archive Date:
2021-07-07