Solicitation Issue Date :
May 11, 2018 Question Due Date/Time :
May 24, 2018, 04:00 pm (Bangkok Time) Solicitation Closing Date/Time :
June 21, 2018, 04:00 pm (Bangkok Time) SUBJECT:
Request for Application (RFA) Number:
72048618RFA00006 ACTIVITY TITLE:
USAID Laos Microenterprise Activity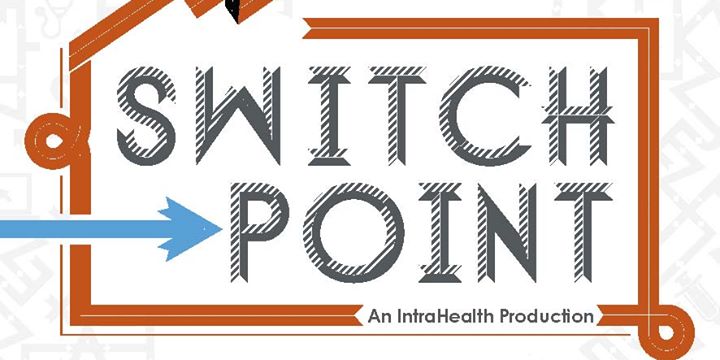 credit: SwitchPoint2014 Facebook Page
Dear Prospective Applicants:
The United States Agency for International Development's Regional Development Mission for Asia (USAID/RDMA) is seeking applications from qualified U. S. and non-U. S. organizations to implement a USAID Laos Microenterprise Activity in the Lao People's Democratic Republic (Lao PDR).
Subject to the availability of funds, USAID anticipates making a single award to the responsible Applicant whose application best meets the objectives of this RFA and the merit review criteria.
For the purposes of this RFA the term "Grant" is synonymous with "Cooperative Agreement;" "Grantee" is synonymous with "Recipient;" and "Grant Officer" is synonymous with "Agreement Officer." Eligible organizations interested in submitting an application are encouraged to read this RFA description thoroughly to understand the type of program sought, application submission requirements and evaluation process.
To be eligible for award, the Applicant must provide all information as required in this RFA and meet eligibility standards in Section C of this RFA.
This RFA is posted on www.grants.gov, and may be amended.
Applicants should regularly check the website to ensure they have the latest information pertaining to the RFA.
Applicant will need to have available or download Adobe program to view and save the Adobe forms properly.
It is the responsibility of the Applicant to ensure that the entire RFA has been received from the internet in its entirety, and USAID bears no responsibility for data errors resulting from the transmission or conversion process.
If you have difficulty registering on www.grants.gov or accessing the RFA, please contact the Grants.gov Helpdesk at 1-800-518-4726 or via email at support@grants.gov for technical assistance.
RFA Questions All questions regarding this RFA must be submitted in writing via e-mail to the points of contact identified in Section G no later than the closing date and time stated above.
All questions submitted and answers to all questions will be provided in writing through an amendment to the RFA which will be publicly posted on www.grants.gov.
Pre-Application Meeting All prospective Applicants are invited to attend a pre-application meeting on May 31, 2018, from 2. 00 p.m.
to 4. 00 p.m.
local time Vientiane, Laos.
The purpose of this meeting is to respond to review USAID's funding opportunity description and objectives for this activity, the merit review process to select the top-rated Applicant, and address any questions received on this RFA.
The venue for the Meeting will be at the U. S. Embassy Vientiane, Thadeua Rd Km9, Ban Somvang Tai, Hatsayphong District, Vientiane, Laos.
As part of the Embassy security procedures, participants must bring one Government issued photo identification.
No electronic devices are allowed and stored (including laptops, tablets); participants will be asked to leave mobile phones at the main entrance.
Please come early to leave some time for the security procedures.
Due to space limitations, organizations are limited to two (2) representatives each.
Anyone interested in attending the meeting must send a request to Ms. Samaiphone Thepsombandith at sthepsombandith@usaid.gov, Ms. Karittha Jenchiewchan at kjenchiewchan@usaid.gov, and Mr. Gregory S.
Wang at gwang@usaid.gov by 3. 00 p.m.
local time Bangkok on May 23, 2018, with the name of individuals to attend, contact numbers, and the organization represented.
Any costs related to attending this meeting will not be reimbursed by USAID.
Application Submission Applications must be submitted electronically (e-mailed) to the Points of Contact stated in Section G of this RFA by the closing date and time.
Applicants should receive a receipt confirmation from USAID when we have successfully received their application.
These applications will be reviewed by a Selection Committee in accordance with the eligibility criteria of this solicitation.
USAID may not award to an Applicant unless the Applicant has complied with all applicable unique entity identifier and System for Award Management (SAM) requirements detailed in Section D.
The registration process may take many weeks to complete.
Therefore, Applicants are encouraged to obtain them early to be eligible to apply for this RFA.
Issuance of this RFA does not constitute an award commitment on the part of the Government nor does it commit the Government to pay for any costs incurred in preparation or submission of comments/suggestions or an application.
Applications are submitted at the risk of the Applicant.
All preparation and submission costs are at the Applicant's expense.
Thank you for your interest in USAID programs.
Sincerely, /s/ Gregory S.
Wang Regional Agreement Officer USAID/RDMA, Bangkok, Thailand