REQUEST FOR INFORMATION Reference Number:
72048619RFI00001 USAID Laos Business Innovation and Entrepreneurship Release Date:
November 9, 2018 Response Due Date:
December 12, 2018 at 4:00 PM (Bangkok local time) The United States Agency for International Development, Regional Development Mission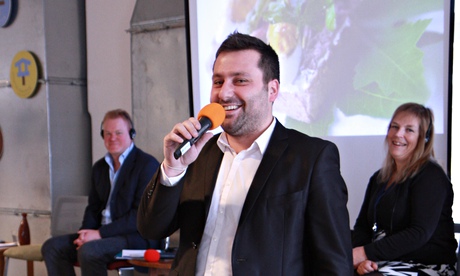 credit: British Council
for Asia (USAID/RDMA) is in the process of gathering information to support anticipated Activity design in support of the U. S. Government's efforts to strengthen business innovation and entrepreneurship in Lao PDR.
Through this Request for Information (RFI), we are seeking responses from interested individuals and organizations to provide information and recommendations that can help shape our strategy for strengthening innovation and entrepreneurship in Lao PDR.
USAID is seeking responses to the specific questions included in this RFI.
Please note USAID is not seeking technical or cost applications/proposals at this time.
Responses to this RFI are voluntary and responders are free to address any or all of the questions.
Any future development activities related to this sector will be announced separately on www.fbo.gov or at www.grants.gov at a later date.
Please note issuance of this RFI does not constitute an award commitment on the part of the U. S. Government, nor does it commit the Government to pay for any costs incurred in the preparation of responses.
Thank you for your assistance and interest in USAID programs.
Sincerely, /s/ William Sedlak Regional Agreement/Contracting Officer USAID/RDMA, Bangkok, Thailand