REQUEST FOR INFORMATION Reference Number:
72048621RFI00001 Release Date:
December 3, 2020 Response Due Date:
December 18, 2020 The United States Government, represented by the USAID/Laos Country Representative Post (USAID Laos), is in the process of designing a new five-year Maternal Child Health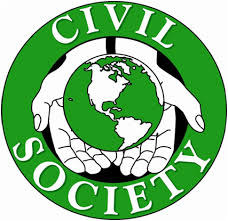 credit: Razoo
and Nutrition (MCHN) program to improve health and nutrition outcomes among lactating and pregnant Laos women, newborns, children and adolescents.
This is a Request for Information (RFI) which intends to provide public information to parties interested in USAID's support in the sector, as well as to collect any information and suggestions about USAID's planned programming.
Information collected is intended to help in the Mission's activity design and development for an intended future solicitation which is anticipated to be issued in the early Spring 202 1. Requested Action:
At this time, USAID is seeking responses to the questions of this RFI as detailed below.
Interested parties are requested to provide feedback to USAID Laos using the email addresses below by December 18, 2020 The responses should include the following:
1. Cover page, not to exceed one (1) page, that includes:
Organization name and address Point of contact name and contact information Size and type of organization 2. USAID invites the public to submit comments, suggestions, and other information for consideration regarding the approach to the MCHN Activity.
Comments are not to exceed five (5) pages, excluding the cover page.
No pages beyond this limit will be reviewed.
3. Respondents are requested to answer the questions in Attachment 2. Respondents do not have to address all the questions but may respond only to those areas of greater interest or potential contribution.
Proprietary information must not be sent.
4. Please note USAID is not seeking technical or cost applications/proposals at this time.
Responses to this RFI are voluntary and USAID will not pay respondents for any information provided in response to this RFI.
If a future solicitation is issued, it will be announced on the Federal Business Opportunities website at https://beta.sam.gov or at www.grants.gov at a later date.
How to Submit a Response All comments must be submitted electronically with the title "Laos Maternal Child Health Nutrition Activity" to Ms. Amornrat Muansantheai at amuansantheai@usaid.gov and to Ms. Karittha Jenchiewchan at kjenchiewchan@usaid.gov with a copy to Mr. William Sedlak, Regional Agreement/Contracting Officer at wsedlak@usaid.gov.
Responses to this RFI will be accepted through the date and time indicated above.
You will only receive an electronic confirmation acknowledging receipt of your response but will not receive individualized feedback on any suggestions.
No basis for claims against the U. S. Government shall arise as a result of a response to this request for information or from the Government's use of such information.
Specific questions about this RFI should be directed only to the email addresses identified above.
The submitted response should include:
Reference Number:
72048621RFI00001 Date:
Name/Email:
Affiliation/Organization:
Address:
Attachments:
Please attach any documents that support your comments to the above questions.
Respondents may also include self/organization information including past experiences working in this subject area, experience working with other stakeholders, or capacity information.
Maximum number of attachments is two (2).
Each Attachment is not to exceed two (2) pages.
Attachments:
Attachment 1 Attachment 2 Thank you for your assistance and interest in USAID programs.
Sincerely, /s/ William Sedlak Regional Agreement/Contracting Officer USAID/RDMA, Bangkok, Thailand Annexes:
Annex 1 Concept Note - Laos Maternal Child Health Nutrition Activity Annex 2 RFI Questions - Laos Maternal Child Health and Nutrition Activity Annex 3 USAID Laos Health Portfolio Snapshot for Laos Maternal Child Health Nutrition Activity