SPECIAL NOTICE Date:
October 27, 2021 Subject:
USAID/RDMA Private Sector Landscape Assessment The United States Agency for International Development, Regional Development Mission for Asia (USAID/RDMA) is pleased to share the Special Notice to publicize the Executive Summary of the Private Sector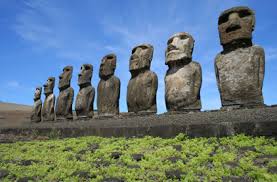 credit: sheknows
Landscape Assessment.
This assessment outlines key considerations relevant to engaging the private sector.
The document is only being shared for informational purposes, and USAID/RDMA is not seeking feedback or questions at this time.
More details of the assessment can be found in the following pages.
THIS SPECIAL NOTICE IS NOT A REQUEST FOR APPLICATIONS AND USAID/RDMA IS NOT SEEKING APPLICATIONS AT THIS TIME.
No solicitations related to this Private Sector Landscape Assessment are anticipated for at the moment; however, organizations are encouraged to consider the information if and when responding to future activities.
Moreover, organizations should monitor https://www.grants.gov/ for future activities and opportunities .
Best Regards, /S/ Ayana Angulo Regional Agreement Officer USAID/RDMA, Bangkok, Thailand