The purpose of the Activity is to contribute to Indigenous Peoples' and Afro-Colombians' self-determined development1 by strengthening ethnic organizations' institutional and advocacy capacity, increasing IP-AC communities' participation in peace implementation, providing self-determined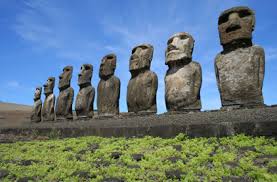 credit: sheknows
and environmentally sustainable socio-economic opportunities, and increasing society's respect for cultural heritage and diversity.
This Activity will learn from, and deepen, past programming, building on years of USAID experience with IP-AC populations and strong partnerships developed with these communities, the Colombian government, civil society organizations, and the private sector.
The Activity will also build on past standalone IP-AC activities, which included developing an ethnic differential (tailored) approach in public institutions and policies, like the Ministry of Culture, the Ministry of Information Technologies and Communications, the Ministry of Environment, and local public policies with mayor's and governor's offices, and increased awareness of ethnic issues.
These activities also strengthened ethnic organizations' capacity to advocate and carry out initiatives benefiting communities, created inclusive socio-economic opportunities in areas affected by the conflict, and supported the inclusion of the Ethnic Chapter in the Peace Accord and its implementation.
Past programming demonstrates the importance of empowering IP-AC populations as agents to lead their communities' development.
The Activity will closely align with USAID's Policy on Promoting the Rights of Indigenous Peoples (PRO-IP) and will equally target Indigenous Peoples and Afro-Colombians.
As described further in Guiding Principles, during implementation, the Activity will engage closely with IP-AC partners and organizations.
It will also recognize the vital role that IP-AC communities play in reducing threats, conserving biodiversity, and sustainably managing Colombia's rich natural resources through integrated approaches described in the USAID Biodiversity Policy and in their life plans and land use plans.