HLP will strengthen the GOH as steward of the health sector, increasingly in control of its own financial and human resources, over a coordinated system that is less reliant on external partners for equitable delivery of quality health services.
In essence, the Project will enhance the capabilities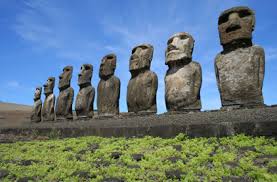 credit: sheknows
of Haitian partners to direct their own development and reduce dependence on outside sources.
In order to achieve this goal, close collaboration with the GOH, relevant USG entities and implementing partners, and international stakeholders is needed.
HLP is expected to build upon the successes of recent support for strengthening governance, human resources for health, health financing and advocacy for greater domestic resource mobilization for the health sector.
The HLP implementer will conduct activities within two interrelated objectives:
● Support the GOH in increasing its ability to finance the health sector through more effective and efficient use of existing resources and by mobilizing additional resources; ● Support the GOH in improving planning and oversight of the health workforce.
---
---
---
---
Obtain Full Opportunity Text:
FedConnect
Additional Information of Eligibility:
Eligible applicants are U. S. institutions of higher education, for-profit and non-profit organizations, and state, local, and Indian tribal governments and Federal agencies in the United States.
Foreign institutions, foreign organizations and foreign government agencies are not eligible to apply.
Individuals not affiliated with an eligible institution are not eligible to apply for funding under this announcement.
Please Note: Before non-NOAA Federal applicants may be funded, they must demonstrate that they have legal authority to receive funds from another Federal agency in excess of their appropriation.
Because this announcement is not proposing to procure goods or services from applicants, the Economy Act (31 U.S.C.
1535) is not an appropriate legal basis.
The Department of Commerce/National Oceanic and Atmospheric Administration (DOC/NOAA) is strongly committed to increasing the participation of Minority Serving Institutions (MSIs), i.e., Historically Black Colleges and Universities, Hispanic-serving institutions, Tribal colleges and universities, Alaskan Native and Native Hawaiian institutions, and institutions that work in underserved communities.
Applications are encouraged that involve any of the above types of institutions.
An individual may serve as Principal Investigator (PI) on only one application through this funding opportunity.
However, individuals may serve as co-PIs or key personnel on more than one application.
Full Opportunity Web Address:
https://www.fedconnect.net
Contact:
Agency Email Description:
NOFO #72052118RFA00005 - Health Leadership Project (HLP)
Agency Email:
Date Posted:
2018-06-29
Application Due Date:
Archive Date:
2018-12-30