The United States Agency for International Development (USAID) seeks applications from qualified organizations to fund an activity entitled Femicides - Prevention and Response.
Eligibility for this award is restricted to Mexican Non-Governmental Organizations (NGO's).
Please see Section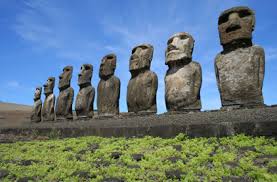 credit: sheknows
C for eligibility requirements.
Prevention of and an effective state response to femicides are essential elements to guarantee access to a life without violence for women.
Currently, the ability of many government institutions to prevent and respond to femicides is limited.
There are an array of reasons for this.
Inter-institutional coordination is uneven; some institutions are weak and their internal procedures lacking; in many cases, protection orders are not properly implemented; Amber and Alba alerts are deficient; and femicide investigations and prosecutions are weak.
The aggregate of these issues, as well as others, limits the ability of the state to prevent and respond to femicides.
---
---
---
---
Obtain Full Opportunity Text:
http://grants.nih.gov/grants/guide/rfa-files/RFA-HL-14-017.html
Additional Information of Eligibility:
This NOFO is limited to local Mexican organizations only and therefore, only Mexican non-governmental organizations may submit applications under this NOFO.
To qualify the organization must meet the following criteria: (1) Is legally organized under the laws of Mexico; (2) Has as its principal place of business or operations in Mexico; (3) Is majority owned by individuals who are citizens or lawful permanent residents of Mexico; and (4) Is managed by a governing body the majority of who are citizens or lawful permanent residents of the country receiving assistance.
Applicants must have established financial management, monitoring and evaluation processes, internal control systems, and policies and procedures that comply with established U. S. Government standards, laws, and regulations.
The Recipient must be a responsible entity.
The Assistance Officer (AO) may determine that a pre-award survey is required to conduct an examination that will determine whether the prospective recipient has the necessary organization, experience, accounting and operational controls, and technical skills – or ability to obtain them – in order to achieve the objectives of the program and comply with the terms and conditions of the award.
The successful applicant(s) will be subject to a responsibility determination assessment (Non-U. S. Organization Pre-Award Survey (NUPAS) https://www.usaid.gov/sites/default/files/documents/1868/303sam.pdf) by the Agreement Officer (AO).
NOTE: If the successful offeror will be partnering or subcontracting any part of the work, it must only be with other Mexican organizations.
Full Opportunity Web Address:
http://grants.nih.gov/grants/guide/rfa-files/RFA-HL-14-017.html
Contact:
Agency Email Description:
Office of Acquisition and Assistance
Agency Email:
Date Posted:
2018-05-23
Application Due Date:
Archive Date:
2018-08-08