USAID/Peru is looking for New, Underutilized, Local Entity and Locally Established partners to enable the Agency to increase the local leadership, private sector engagement, innovation and co-financing of our investments in Peru-to improve their impact and sustainability.If your organization can help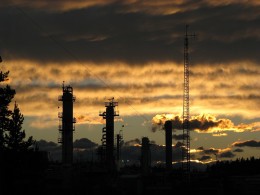 credit: Nautical9 via Flickr
us sustain coca reductions in priority post-eradication regions by reducing gaps in key public goods and services in targeted areas, and strengthening licit economies in targeted areas, we want to hear from you!
---
---
---
---
Obtain Full Opportunity Text:
http://www.grants.gov
Additional Information of Eligibility:
Only individuals who are United States citizens currently pursuing a Master's or doctoral level degree in oceanography, marine biology or maritime archaeology (including all science, engineering, and resource management of ocean and coastal areas) at a U. S. accredited graduate institution are eligible for an award under this scholarship program.
In addition, students must have and maintain a minimum cumulative and term grade point average of 3.0 and maintain full-time student status for every term, and for the duration of their award.
Universities or other organizations may not apply on behalf of an individual.
Prospective scholars do not need to be enrolled in a graduate program at the time of application, but must be admitted to a graduate level program in order to be awarded this scholarship.
Eligibility must be maintained for each succeeding year of support and annual reporting requirements, to be specified at a later date, will apply.
Full Opportunity Web Address:
http://www.grants.gov
Contact:
Agency Email Description:
Email
Agency Email:
Date Posted:
2020-02-12
Application Due Date:
Archive Date:
2020-04-11