ROUND 3 CALL FOR CONCEPT PAPERS NOFO# 72061120RFA00001on LOCALLY SOURCED SOLUTIONS FOR "SERVICE DELIVERY FOR VULNERABLE CHILDREN AND ADOLESCENTS (SDVCA)" UNDER EXISTING NEW PARTNERSHIPS INITIATIVE GLOBAL HEALTH ANNUAL PROGRAM STATEMENT (NPI GH APS) No.:
7200AA19APS00013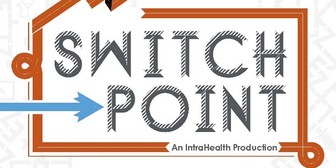 credit: SwitchPoint2014 Facebook Page
---
---
---
---
Obtain Full Opportunity Text:
http://www.grants.gov
Additional Information of Eligibility:
This announcement is not a request for applications.
This announcement is to provide public notice of the National Park Service's intention to award financial assistance for the described project activities.
Full Opportunity Web Address:
http://www.grants.gov
Contact:
Agency Email Description:
OAA Solicitations Lusaka
Agency Email:
Date Posted:
2019-10-10
Application Due Date:
Archive Date:
2019-10-21