Reference:
Request for Information (RFI) No.
72061521R00026 Issue Date:
September 14, 2021 Response Due Date:
September 28, 2021 Closing Time:
5:00p.m.
Nairobi, Kenya Local Time The United States Agency for International Development, Kenya and East Africa (USAID/KEA) Mission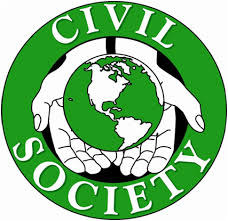 credit: Razoo
is in the process of designing its next phase of preventing and countering violent extremism (P/CVE) programming, that is, the Preventing and Addressing Violent Extremism (PAVE) program.
It is expected that this program will be implemented over a period of three years from 2022-2024 with the possibility of two option years.
USAID/KEA seeks to incorporate feedback from a wide range of sources in the planning process with the aim of optimizing the resultant program design for the greatest P/CVE impact.
To this end, USAID/KEA is issuing this Request for Information (RFI) for the purpose of offering industry and stakeholders an opportunity to review, comment on, and provide responses in support of USAID/KEA's future P/CVE programming.
The RFI is an attempt to reach out to the market in an effort to determine the scope of industry capabilities and interest and will be treated as information only.