The United States Agency for International Development in Nigeria (USAID/Nigeria) is seeking applications from eligible organizations to implement an activity entitled 'Addressing Education in Northeast Nigeria".
The activity will address education in Northeast Nigeria targeting internally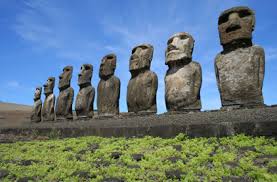 credit: sheknows
displaced people (IDPs) and host communities in Adamawa, Borno, Gombe and Yobe States.
This activity will address acute emergency education needs while laying the foundation to rebuild and transform the education system in Northeast Nigeria, redressing long-standing education grievances related to the insurgency and building trust in Nigerian education institutions.
Many out of school girls and boys, ages 6-15, will benefit from equitable access to certified high-quality basic education opportunities, including those who will gain access for the first time.
Specific LGAs in the targeted states will be identified using information collected through the Rapid Education and Risk Analysis (RERA) process conducted at the beginning of the activity, and in collaboration with the Nigerian state governments, USAID, and donor partners.
---
---
---
---
Obtain Full Opportunity Text:
NSF Publication 18-545
Additional Information of Eligibility:
*Who May Submit Proposals: Proposals may only be submitted by the following: -Non-profit, non-academic organizations: Independent museums, observatories, research labs, professional societies and similar organizations in the U. S. associated with educational or research activities.
-Institutions of Higher Education (IHEs) - Two- and four-year IHEs (including community colleges) accredited in, and having a campus located in the US, acting on behalf of their faculty members.Special Instructions for International Branch Campuses of US IHEs: If the proposal includes funding to be provided to an international branch campus of a US institution of higher education (including through use of subawards and consultant arrangements), the proposer must explain the benefit(s) to the project of performance at the international branch campus, and justify why the project activities cannot be performed at the US campus.
- For proposals to be considered for funding under USDA/NIFA: (1) State agricultural experiment stations;(2) colleges and universities (including junior colleges offering associate degrees or higher); (3) university research foundations; (4) other research organizations; (5) Federal agencies, (6) national laboratories; (7) private organizations or corporations; (8) individuals who are U. S. citizens, nationals, or permanent residents; and (9) any group consisting of 2 or more entities identified in (1) through (8).
Eligible organizations do not include foreign and international organizations.Award recipients may subcontract to organizations not eligible to apply provided such organizations are necessary for the conduct of the project.
*Who May Serve as PI: There are no restrictions or limits for the allowable organizations listed above.
To be considered as an NSF proposal, federal agencies and federally funded research and development centers (FFRDCs) can participate only as subawardees or unpaid collaborators.
FFRDC and federal agency scientists cannot serve as lead PI to be eligible for NSF funding.
Non-NSF sponsored FFRDCs are required to provide a letter of support from their agency.
Full Opportunity Web Address:
http://www.nsf.gov/publications/pub_summ.jsp?ods_key=nsf18545
Contact:
Agency Email Description:
Office of Acquisition and Assistance, Nigeria
Agency Email:
Date Posted:
2018-03-01
Application Due Date:
Archive Date:
2018-07-29