The U. S. Agency for International Development in Mozambique (USAID/Mozambique),Integrated Health Office (IHO), seeks information to improve the Program Description foran activity in support of the Government of the Republic of Mozambique (GRM)'s efforts toreduce the burden of Tuberculosis (TB)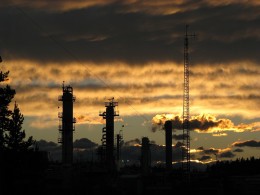 credit: Nautical9 via Flickr
and Drug Resistance (DR)-TB in selectedMozambique provinces.
---
---
---
---
Obtain Full Opportunity Text:
https://grants.nih.gov/grants/guide/pa-files/PAR-23-051.html
Additional Information of Eligibility:
Forprofit organizations, foreign organizations, and foreign public entities are not eligible to apply; however, for-profit and foreign organizations and foreign public entities may participate as a project partner with an eligible applicant.
Federal agencies are not allowed to receive funds under this announcement but may serve as collaborative project partners and may contribute services in kind.
Individuals are not eligible to apply.
Full Opportunity Web Address:
http://grants.nih.gov/grants/guide/pa-files/PAR-23-051.html
Contact:
Agency Email Description:
nmahanjane@usaid.gov
Agency Email:
Date Posted:
2022-11-22
Application Due Date:
Archive Date:
2023-01-19